Welcome!
In today's talent-driven economy, your ability to engage your best people – and develop them to contribute even more – is the key to lasting marketplace success.
With the proper strategy, structure and skills, your top employees can progress to the next steps in their careers with clarity and confidence. As corporate career coaches we've helped thousands of people rise to new levels of achievement and make greater contributions at work.
When it comes to helping your corporate or government employees with internal career development or guiding them through productive transitions, Career Potential is passionate about client results.
As you review our web site, you'll see complete details about all of Career Potential's programs and products. But for now, here is a quick summary of our exclusive offerings:
Career Development
Career Transition
When you're ready to fully engage and develop your high-potential executives, or transition employees to their next career opportunities, please contact us. We'd be happy to provide a free initial consultation to determine how our professional resources will best address your business needs and interests.
My team and I are looking forward to working with you!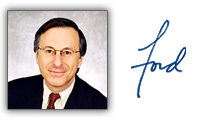 Ford R. Myers
President
Career Potential, LLC