You Are Invited – Get The Job You Want: Secrets of Job Search Experts Seminar
Join us to learn the secrets that job search experts use to land jobs quickly and efficiently!
As you probably know, searching for a job is not as simple as sending out resumes and answering the phone when recruiters or hiring managers call. It is far more difficult and complicated than that! Job search is never easy, but it can be more successful if you know how to look for a job – and far more successful if you know the insider secrets of job search experts.
This first presentation will give you an insider's knowledge of the strategies and tactics that top job search experts use to land jobs. These concepts are not "common sense," and if you haven't had years of experience in job search, you will probably not figure them out on your own. Why be at a disadvantage? Register for this event now, and get the information you need to kick you're job search into high gear.
You will learn "secrets" related to:
• The proper attitude and approach to job search
• How to connect to the hidden job market
• Resume strategies that work (including the latest research on resume development)
• Powerful cover letters that get interviews
• Working with recruiters
• Managing the "you're over qualified" response
• How to network for great results
• The best approach to job interviews
About the presenters:
This presentation will be given by Ford R. Myers and Eric P. Kramer. They are career management experts who have worked with thousands of individuals in job search over the past 15 years. Both presenters have published books about job search and are acknowledged thought leaders in the career management field.
Here are the details:
DATE: Wednesday, September 19, 2012
TIME: 6:30pm to 9:00pm
SPONSOR: The Philadelphia Area Great Careers Group
PRESENTERS: Ford R. Myers and Eric P. Kramer, Career Experts
INVESTMENT: $20.00 (pay with your online registration)
WHO: Everyone is welcome!
LOCATION: Bartley Hall, Room 1001, Villanova University, Villanova, PA
DIRECTIONS: http://www1.villanova.edu/villanova/admission/visit/maps.html
(Corner of Lancaster and Ithan Avenues)
REGISTRATION: Advanced registration is required. Visit: http://www.meetup.com/Philadelphia-Area-Great-Careers-Group/events/78750472/
NOTE: You will need to become a member of http://www.meetup.com (free) to register for this event.
QUESTIONS: Call Eric at (610) 420-4158 or e-mail epkramer@gmail.com
Space is limited and will fill-up quickly for this important presentation. If you are a serious job seeker, be sure to reserve your place now!
About Ford Myers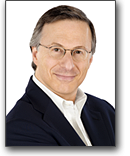 Ford R. Myers is an award-winning career coach and President of Career Potential, LLC. He is author of the best-seller, Get The Job You Want, Even When No One's Hiring. Ford's firm helps clients take charge of their careers, create the work they love, and earn what they deserve! He has held senior consulting positions at three of the nation's largest career service firms. Ford's articles have appeared in thousands of publications and web sites, and he has been interviewed on every major television and radio network. Ford has also conducted presentations at hundreds of companies, associations and universities. Learn more at https://careerpotential.com.
Your e-mail address is safe with us! We will not share it with anyone else. See our detailed Privacy Policy.