Working With Executive Recruiters – Part 1 of 2
Let's make one thing clear right from the start – executive search firms, recruiters, and employment agencies are not in business to help you land a job. The recruiter is not your advocate, your friend, or your agent. Recruiters, employment agencies, and search firms are merely channels through which you may secure an opportunity for an interview!
Contrary to popular belief, most executive recruiters do not "hold onto" your resume, look for opportunities that will suit you, and eventually contact you when they find a "perfect match." The process is much more immediate and transactional than that. If you happen to send your resume to a recruiter right at the time that they're conducting a search for someone just like you, then you're in luck and you might get an interview! But if the recruiter does not have an "open order" appropriate to your background at the time when he or she receives your resume, you'll usually be treated almost like you were "invisible" – and your resume will tend to "disappear." Unfortunately, you are not the most important thing on the recruiter's mind, which is why it's wise to contact your search firms periodically to "check in."
When recruiters ignore you or reject you, don't take it personally! This is just the way the business works, and it's no reflection on you or your qualifications. I have worked with too many clients who get despondent when they don't hear back from executive recruiters. It's vitally important that you do not get "emotionally attached" to any recruiter, job opening, or prospective employer.
On the positive side, recruiters and search firms can be quite helpful in your job search, as long as you know how to manage the process! But again, never forget that they work for the organizations that pay them to find candidates – not for you.
In order to gain the most benefit from working with executive search firms, you must first understand the different types of organizations in the search industry:
Placement Agencies that Charge you a Fee
These agencies should be avoided completely. They collect a fee from you, the jobseeker, presumably in exchange for arranging the entire placement process with potential employers. They generally handle lower-level jobs.
Many people have been "burned" by these types of agencies that charge you a fee, losing up to thousands of dollars. These types of companies prey on desperate job-seekers who have little or no other information at their disposal. So, always be sure to read any agreements before signing anything.
To read this entire article now, click here!
Click here to watch helpful career success videos!
About Ford Myers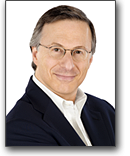 Ford R. Myers is an award-winning career coach and President of Career Potential, LLC. He is author of the best-seller, Get The Job You Want, Even When No One's Hiring. Ford's firm helps clients take charge of their careers, create the work they love, and earn what they deserve! He has held senior consulting positions at three of the nation's largest career service firms. Ford's articles have appeared in thousands of publications and web sites, and he has been interviewed on every major television and radio network. Ford has also conducted presentations at hundreds of companies, associations and universities. Learn more at https://careerpotential.com.
Your e-mail address is safe with us! We will not share it with anyone else. See our detailed Privacy Policy.

Print Friendly