What's Driving Your Job Search – Pain or Pleasure?
"There are two things in life that motivate you, the fear of pain and the desire for pleasure". ~ Anonymous  
On the subject of motivation, it has been said that people do things for only two reasons – to avoid pain or to gain pleasure.
As a Career Coach, I've observed that too many job seekers operate mainly on the "avoid pain" motivation. They often can't deal with the "pain" of stepping outside their comfort zones, of asking for help, of suffering rejection, of reaching-out to "strangers," of enduring awkward networking conversations, of investing extra time and effort, and so on. The only way any job search can gain real traction is to shift to the "gain pleasure" motivation.
This is why it's so important that job seekers get crystal clear on EXACTLY what the "pleasure" is that they seek!
Ask yourself this question: "What will it FEEL like when you land a GREAT job that you LOVE, with WONDERFUL people and EXCELLENT pay?"  As a job seeker, you need to focus relentlessly on THAT imagined experience, as though it were already 100% real. You should be able to practically touch and taste that joyous experience, right now.
How badly do you WANT it? What are you willing to do to ACHIEVE it? Do you BELIEVE success is possible for you – or even inevitable?
If not, you'll need to stop everything and "go back to square one." For many job seekers, their greatest obstacle isn't the job market or the economy – it often has more to do with the internal dynamics of motivation.
About Ford Myers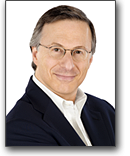 Ford R. Myers is an award-winning career coach and President of Career Potential, LLC. He is author of the best-seller, Get The Job You Want, Even When No One's Hiring. Ford's firm helps clients take charge of their careers, create the work they love, and earn what they deserve! He has held senior consulting positions at three of the nation's largest career service firms. Ford's articles have appeared in thousands of publications and web sites, and he has been interviewed on every major television and radio network. Ford has also conducted presentations at hundreds of companies, associations and universities. Learn more at https://careerpotential.com.
Your e-mail address is safe with us! We will not share it with anyone else. See our detailed Privacy Policy.

Print Friendly