Tips for Mature Job Seekers
What 4 tips will help mature job seekers land the job they want?
Tips for Mature Job Seekers with Tracy Davidson:
On NBC-10 Consumer Watch, ask any mature job seeker and they will tell you that there is age discrimination. So the question is – how to battle it and get the position you want. A career expert offers four tips to help mature job seekers land that job.
Number one: show them that you have energy.
Ford R. Myers:
You want to come across as someone who has a lot of energy and vitality, someone who can "hit the ground running" and get a lot done. You want to be known as "the get it done person" and "the go-to person." That's very important for a candidate who's a more mature worker.
Tracy Davidson:
Number two: focus on your personal image.
You want to look current. This includes clothes, hair, make-up, everything.
Number three: get current with your technology skills; just what you need to know in your business.
Ford R. Myers:
If you can, take an extra class or a certification in technology. Go to an evening program or get your teenager to teach it to you. Somehow you've got to get up-to-speed with the technology that's relevant to your business, your niche, and your industry.
Tracy Davidson:
And finally, number four: don't hold-out for a full-time job with benefits.
Whether it's temp work, part-time, a contract position, or consulting, get your foot in the door and show the employer what you've got. Good luck!
Follow Ford on Social Media:
Ford's LinkedIn Page: https://www.linkedin.com/in/fordmyers/
Career Potential LinkedIn Page: https://www.linkedin.com/company/career-potential/
Career Potential Coaching
Career Potential, LLC offers premier career success programs, products and services for accomplished executives and professionals. Your choice is simple. If you want better, faster results in your job search – or if you'd like a more satisfying and rewarding career – become a Career Potential coaching client or take advantage of our powerful career success products.
About Ford Myers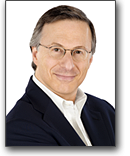 Ford R. Myers is an award-winning career coach and President of Career Potential, LLC. He is author of the best-seller, Get The Job You Want, Even When No One's Hiring. Ford's firm helps clients take charge of their careers, create the work they love, and earn what they deserve! He has held senior consulting positions at three of the nation's largest career service firms. Ford's articles have appeared in thousands of publications and web sites, and he has been interviewed on every major television and radio network. Ford has also conducted presentations at hundreds of companies, associations and universities. Learn more at https://careerpotential.com.
Your e-mail address is safe with us! We will not share it with anyone else. See our detailed Privacy Policy.