The Seven Truths of Career Success – Part 2 of 2
This article is being presented over a period of two months. Last month, we shared the first four "Truths of Career Success." In this edition of "Your Career Advocate," we reveal the final three items in our list of "Seven Truths."
5. Always research and be "plugged in" to the competition
Research and be aware of the competition – whether it be information about other companies or other professionals in your industry. Always know who they are and what they're doing. Endeavor to "know the competition better than they know themselves." This will greatly enhance your competitiveness when jobs are hard to come by, and it will allow you to jump on opportunities that others might not yet be aware of!
If you don't negotiate, I guarantee that you'll be leaving money – and possibly a whole lot more – on the table.
Here's an example of how important it is to be "plugged into" your competitors. One of my clients is the President of a small advertising agency. Her client base is solid, her creative work is excellent, and she makes a very good living in this role. But the thing that my client is most proud of is the fact that her firm is the envy of every small-to-medium sized agency in town.
Not because of the creative awards my client has won, and not because of how impressive her offices are – although these are certainly noteworthy achievements. The reason my client is so envied is that she always seems to get the most prestigious accounts and the most interesting assignments. My client also has a real knack for getting the best designers in the region to work for her. The other agency owners in the region just stand around, shaking their heads in disbelief and frustration. "How does she do it?" they ask themselves, repeatedly.
Well, just between you and me – it's not because my client's work is so much better than the work of the other agencies. No, the way she keeps winning, over and over, is that her investigative research is superior to that of any of her competitors. She makes it her business to know what's going on in her market – what company is doing what; which accounts are going where, who's working for whom, what challenges or trends are affecting local companies – and all the rest. The bottom line is simply that my client is far more "plugged in" – and she has used this knowledge to beat out the competition, year after year after year!
So what does this mean to you? It means you should start to "research your way to success." Read industry publications, trade magazines, your local Business Journal, your daily newspaper's business section, Business Week, Fortune, Forbes, The Wall Street Journal, and so on. Pay attention to other local, regional, and national sources of "business intelligence," such as web sites, newsletters, blogs, and radio or TV shows. Learn to frame your expertise, your ideas, and your value in terms that are relevant to the current business and economic landscape.
Learn to frame your expertise, your ideas, and your value in terms that are relevant to the current business and economic landscape.
Connect with people, companies, and groups that you read about. If you can move and shake with the movers and shakers, so much the better. If you can't – you should at least know what they're thinking, what they're concerned about, and what opportunities they see ahead. The more you know about the competition, the easier it will be to get a job when no one seems to be hiring.
6. Networking is not as important as you think it is
It is more important!! Put time aside every week for active networking to maintain established relationships and develop new ones – both inside and outside the company where you work.
You should always be positioned to leverage your professional and personal contacts when the need arises. So, adopt the discipline of blocking-out time on your calendar specifically for networking activities – every week, every month, and every year, for the duration of your career!
I'll never forget a story I heard when I was facilitating a "job search team" several years ago. We had about 15 people in the conference room. After I conducted a brief presentation about professional networking, one of the participants asked if she could share a personal story.
She said that she had just been laid-off from her employer of almost 25 years! She had started at the company as an entry-level Customer Support Representative. On that same day, another individual started at the company in the same job. They discovered that they were just about the same age, and that their backgrounds were very similar, in terms of education, interests, family history, and so on. My client and this man worked well together for about two years, when he was suddenly transferred to another department, and at a higher level, within the company.
She didn't see him much after that, but she did occasionally hear about how well he was doing with the firm. Years passed, until eventually she was laid-off and wound-up at my office in need of career help. "By the way," she said, "that man who started at the company with me became, and is still, the President of that company!"
At the time of her layoff, on the other hand, my client had held the same position for which she was hired nearly 25 years ago. When I asked her to tell the group why she thought she had remained at the same level, while her colleague had moved up to claim the Presidency of their company, she said, without hesitation, "Oh that's an easy one. He was always a master networker. Me? I was just doing my job."
This story proves, without any doubt, how important it is to keep networking in both good economic times and bad – and to continually update your success file so that you can "promote yourself" to greater levels of responsibility!
Adopt the discipline of blocking-out time on your calendar specifically for networking activities – every week, every month, and every year, for the duration of your career.
7. If YOU'RE not managing your career, nobody is!
When I speak to audiences about career management strategies, I show a slide that has the following quiz on it:
QUIZ: Who is responsible for managing your career?
| | | | |
| --- | --- | --- | --- |
|   | Human Resources |   | Executive Search Firm |
|   | My Manager |   | Career Consultant |
|   | Recruiter |   | None of the above |
At different times and under different circumstances, perhaps any combination of these would have been the correct answer. But in today's economy, the answer is clearly "None of the above."
It doesn't matter what your Human Resources department says about "succession planning" or "leadership development" or "career pathing." It doesn't matter that you have great relationships with recruiting firms – perhaps even the one that connected you with your current position (remember: recruiters work for employers, not for candidates). It doesn't matter if you're working with the world's best Career Coach. It doesn't even matter if your boss loves everything you're doing, has big plans for you, and has nothing but glowing praise for you at every performance review.
The bottom line is that YOU, and only you, hold the keys to your career, your future, and your own brand of "career security" – even if there is no longer such a thing as "job security" (and there isn't).
This may seem like a lot of responsibility "on your shoulders," but this is also liberating in the sense that you have a lot more control over your career success than you might have thought!
Read Part One of "The Seven Truths of Career Success"
Click here to watch helpful career success videos!
To read the entire article, click here!
Connect.  Feel free to comment below, contact Ford by phone at 1-610-649-1778 or Email Ford   We look forward to hearing from you!
Best to Your Success! ~ Ford
About Ford Myers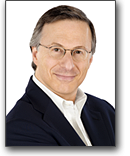 Ford R. Myers is an award-winning career coach and President of Career Potential, LLC. He is author of the best-seller, Get The Job You Want, Even When No One's Hiring. Ford's firm helps clients take charge of their careers, create the work they love, and earn what they deserve! He has held senior consulting positions at three of the nation's largest career service firms. Ford's articles have appeared in thousands of publications and web sites, and he has been interviewed on every major television and radio network. Ford has also conducted presentations at hundreds of companies, associations and universities. Learn more at https://careerpotential.com.
Your e-mail address is safe with us! We will not share it with anyone else. See our detailed Privacy Policy.