The Many Faces of Job Interviews – Part 2 of 2
Group: A more formal and structured interview conducted by a panel of 3 or more peers and the hiring manager (at the same time) to narrow the field of candidates. Sometimes, this involves behavioral interview methods, hands-on tasks, or an assignment to work on a real-time problem the group is facing. A conference call or videophone format may be used in long-distance situations.
Offer: Hiring manager or Human Resource person formally offers the job to the top candidate. Their focus is now to provide you, their top candidate, with information you need to make a decision and to enter into a win-win negotiation process. This will result in the best possible deal for both YOU and the company you just hired as your NEW EMPLOYER!
Conclusion
Remember: No matter which kind of interview you're faced with, there is one and only one key to success: PREPARATION. By practicing the interview skills that are necessary for all these types of interviews, you'll dramatically increase your chances of getting the offer!
To read the entire article, click here!
Click here to watch helpful career success videos!
About Ford Myers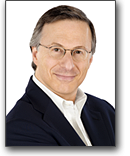 Ford R. Myers is an award-winning career coach and President of Career Potential, LLC. He is author of the best-seller, Get The Job You Want, Even When No One's Hiring. Ford's firm helps clients take charge of their careers, create the work they love, and earn what they deserve! He has held senior consulting positions at three of the nation's largest career service firms. Ford's articles have appeared in thousands of publications and web sites, and he has been interviewed on every major television and radio network. Ford has also conducted presentations at hundreds of companies, associations and universities. Learn more at https://careerpotential.com.
Your e-mail address is safe with us! We will not share it with anyone else. See our detailed Privacy Policy.