Seven Truths of Career Success – Part 2
Graduating from school is the beginning of your education, not the end! In Part 2 of this 3-part series, Ford R. Myers, Award-Winning Career Coach and Author shares Seven Truths of Career Success.
Susan Fletcher:
Another one that surprised me: "Graduating from school is the beginning of your education, not the end." Well, I remember, hallelujah, I graduated from college and hey, that was the end of my education. I'm ready. I'm on the job now. I don't have to study at night!
Ford R. Myers:
Well, I wish that were the truth. But these days, you've got to keep your intellectual capital growing, improving, expanding. So your education must continue. As a wise man said, "If you want to earn more, you have to become more." And the way to become more is through education and learning. Continuous professional and personal development is key.
Susan Fletcher:
And again, not all education has to be paid for by you. The employer might pay, and also there's a lot of free education online.
Ford R. Myers:
Absolutely right. Just think of the plethora of opportunities. You have webinars, teleseminars, books, eBooks. It goes on and on. The Internet is a huge resource for things like this. There's no excuse anymore for having stale intellectual capital. You've got to get out there and grow and learn and expand.
Susan Fletcher:
Truth number four: "An employer's first offer is never their best offer." But for a strong candidate, why wouldn't the employer make the highest offer right up-front?
Ford R. Myers:
This gets into the subject of compensation negotiation. When you're at an interview, the employer may say, "Susan, we think you're a great candidate. We're going to make you our best offer right off the bat. It's $60,000." Or whatever it is. And you're thinking, "Great, they're making me their best offer. Wow, they must really like me. OK, I'll take it!" Well, first of all, that's not the truth. They didn't make you their best offer. Never. Second of all, they may just be testing you to see how you'll respond. It's a trial balloon. They want to see how you respond to a fairly low offer because even though they'll never tell you this, they actually would like employees who know how to negotiate. Because once you get on the inside of that company, you're going to be negotiating presumably for them. So it could be a test.
Susan Fletcher:
What tips would you give me if I were to negotiate with an employer?
Ford R. Myers:
Boy, that's a whole conversation in itself. I spend two and a half hours doing my seminar on salary negotiation. I would suggest people look on our web site, careerpotential.com. I have a whole series of articles there about how to negotiate for top compensation.
Susan Fletcher:
Good. So there is a point in playing this negotiation game rather than beating around the bush.
Ford R. Myers:
Oh yes! You must learn the negotiation game. It's absolutely essential.
Susan Fletcher:
Truth number five: "Always research and be aware of your competition." Exactly who is the competition that you're talking about? Is it the people I'm working with, who I'm competing against for jobs within the firm – or competition outside of the organization?
Ford R. Myers:
It's absolutely both. It's essential that you be plugged-in and fully aware of who you're competing against in the job market. Who else at your level is out there? What do they offer that you don't, or what do you offer that they don't? How do you compare? How do you compete? Keep your finger on the pulse of other candidates who are vying for the same types of positions. In addition, it's really important to know the corporate landscape. Who are the other employers, the other companies in your space? What are they doing? What are their products and services like? How do they compete? How do they differentiate from the company where you're working? This is all critically important, so always endeavor to know the competition better than they know themselves!
TAKE THE NEXT STEP – Seven Truths of Career Success
Learn more at https://www.CareerPotential.com, or contact Ford directly at 1-610-649-4343 or contact@careerpotential.com.
Click here for your complimentary career consultation: https://careerpotential.com/free-career-breakthrough-session/
Click here to subscribe to the Career Potential YouTube channel:
https://www.youtube.com/channel/UCFTi0JQltxlKD6_YFAUhwYQ?sub_confirmation=1
Click here for Part-1 of this series: https://careerpotential.com/seven-truths-of-career-success-part-1/
Click here for Part-3 of this series: https://careerpotential.com/seven-truths-of-career-success-part-3-2/
Would you like to watch the video that is connected with this blog? Please contact Career Potential at 610-649-4343 or email us at contact@careerpotential.com for an exclusive link.
About Ford Myers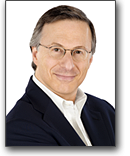 Ford R. Myers is an award-winning career coach and President of Career Potential, LLC. He is author of the best-seller, Get The Job You Want, Even When No One's Hiring. Ford's firm helps clients take charge of their careers, create the work they love, and earn what they deserve! He has held senior consulting positions at three of the nation's largest career service firms. Ford's articles have appeared in thousands of publications and web sites, and he has been interviewed on every major television and radio network. Ford has also conducted presentations at hundreds of companies, associations and universities. Learn more at https://careerpotential.com.
Your e-mail address is safe with us! We will not share it with anyone else. See our detailed Privacy Policy.