Resignations Outnumber Layoffs (AIRS News)
As an Executive Career Coach, I am privy to some information that is not widely known by "the general public." For example, I am well aware that many people (including some of my clients) have been quitting their jobs over the past few years. Isn't it ironic that while millions of people are doing everything they can to hold onto their jobs – millions of other people are "up and quitting." In some cases, they even quit without another job to go to! Yes, quitting can be the healthiest, most appropriate thing to do when a job becomes truly intolerable. So WHY are so many employees quitting, and WHY NOW? In response to questions like these, AIRS News recently published a piece that I thought was particularly informative and interesting. AIRS is an organization I respect, so I always pay attention to their research. See below for this AIRS report, and their positive conclusion.  – FRM
The Bureau of Labor Statistics (BLS) data shows more people quit their jobs in February, March, and April than were laid off during those three months. In April, nearly 2 million people quit their jobs, the largest number of resignations in more than a year. By contrast, 1.75 million people were laid off in April, the fewest since January 2007.
"One reason is that there's a backlog of quits," he says. "People wanted to quit in 2008, during the height of the recession, but didn't because they were worried they wouldn't get another job. They waited until the optimal time to quit – when the job market improves."
Many of those workers have also been subject to employers' belt-tightening measures: wage freezes, furloughs, and pay cuts. Those workers may start to quit because they're dissatisfied with the compensation at their current jobs, Siegel adds.
Low morale may also be triggering people to quit. During the recession, companies squeezed more out of their employees as layoffs forced fewer workers to do more work. Those who survived layoffs are often overworked and may be among the first to quit as the job market shows improvement.
But are there enough jobs to accommodate the millions now voluntarily leaving their jobs? Not yet, figures suggest. Although job openings are up, hiring has remained flat at about 3.3 percent since the recession began.
"One thing we do know from over a century's worth of evidence is that quits rise and layoffs fall as job market improves," says Siegel. "So absolutely, this is a good sign."
Source: AIRS News. Visit
http://www.rightthinginc.com/mc/news_recruitnews_archive.guid;jsessionid=DB75114756E267BBF564261F31382ED7?_moreInfo=true&_sourcePage=news_recruitnews
Click here to watch helpful career success videos!
About Ford Myers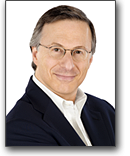 Ford R. Myers is an award-winning career coach and President of Career Potential, LLC. He is author of the best-seller, Get The Job You Want, Even When No One's Hiring. Ford's firm helps clients take charge of their careers, create the work they love, and earn what they deserve! He has held senior consulting positions at three of the nation's largest career service firms. Ford's articles have appeared in thousands of publications and web sites, and he has been interviewed on every major television and radio network. Ford has also conducted presentations at hundreds of companies, associations and universities. Learn more at https://careerpotential.com.
Your e-mail address is safe with us! We will not share it with anyone else. See our detailed Privacy Policy.