Relationship Dynamics in Retirement
Retirement: A Natural Evolution of Career Development. How will your relationships change in retirement? Learn more about the Need for Retirement Planning. In Part 3 of this 11-part video series, Ford R. Myers, Retirement Coach, Award-Winning Career Coach and Author, puts a spotlight on changing relationship dynamics during retirement.
Your relationship dynamics will change in retirement.
Think about it. You have your spouse or your partner, your former co-workers, your friends, and your family. You have children or adult children, grandchildren. See, they look at you in a certain way. They perceive you as having a certain role in the world and in their lives. Then, all of a sudden, you show up and you're a different person. You have a different role in the world, a different place in their lives. Your identity has totally shifted. Do you think it's going to be seamless and smooth? No, it's not going to be seamless and smooth. It's going to bring up a lot of concerns and questions. There is no escaping this.
You'll feel disconnected and disoriented about some relationships.
And with other relationships you'll feel more connected and more involved. It's going to change. You and your spouse, for example, may differ on how you envision your retirements (plural). Your spouse may dream of traveling the world and all you want to do is stay home, do some gardening and play some golf. Well, that's a problem. You may think you're going to visit your grandchildren constantly. But they may not want to hang-out with you. Your roles and your identities in the family will change.
Also, concerns about budget and finances will change.
The kind of conversations you have about money will change. So you'll need to think about this ahead of time and make certain accommodations. There is an adjustment period and you'll need to be patient. Because it will feel disorienting; it will feel strange. You'll feel off-balance perhaps in the beginning.
Ultimately, what it comes down to on the subject of relationships is, "How will you find connectedness?"
Connectedness is the key question. When you are deeply involved in your career, you have relationships, you have co-workers, you have peers, you have subordinates, you have superiors, you have suppliers, vendors, consultants – some of these people, you've known for 30 years. And then: BOOM, you disappear. You're no longer in the picture. What are you going to do about that?
Are you just going to ignore and forget these people forever? Are you going to stay in touch? Are you going to make accommodations before you leave your job to cement those relationships and hold on to them? These are all questions you need to consider.
How will you have connectedness in retirement?
One of the biggest predictors of success in retirement is relationships; social connectedness. Many baby boomers are juggling the care of elderly parents and also children or grandchildren. Is that you? Are you going to be caring for your own aging parents in retirement or children and grandchildren? If so, that's fine. But you need to plan it out, make accommodations, approach it in a practical way so that it won't really mess you up.
TAKE THE NEXT STEP
Learn more at Career Potential's RetireVision Program, or contact Ford directly at 1-610-649-4343 or contact@careerpotential.com.
Click here to watch other videos in this series: Retirement Video Series
Click here to subscribe to the Career Potential YouTube channel:
https://www.youtube.com/channel/UCFTi0JQltxlKD6_YFAUhwYQ?sub_confirmation=1
About Ford Myers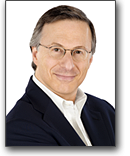 Ford R. Myers is an award-winning career coach and President of Career Potential, LLC. He is author of the best-seller, Get The Job You Want, Even When No One's Hiring. Ford's firm helps clients take charge of their careers, create the work they love, and earn what they deserve! He has held senior consulting positions at three of the nation's largest career service firms. Ford's articles have appeared in thousands of publications and web sites, and he has been interviewed on every major television and radio network. Ford has also conducted presentations at hundreds of companies, associations and universities. Learn more at https://careerpotential.com.
Your e-mail address is safe with us! We will not share it with anyone else. See our detailed Privacy Policy.