The Power of "Pull Marketing" in Your Job Search: Part 3
In Part 3 of this 3-part video series, Ford R. Myers, Award-Winning Career Coach and Author, discusses how "pull marketing" helps you achieve your career potential.
Susan:
When I think of Pull Marketing, one thing that goes through my mind is, people want what they can't have. So is Pull Marketing kind of like having a little mystique and making them come to you? Is that along the same lines?
Ford:
I think there's a little bit of that, certainly, they're intrigued. There's something about you, or what you've said, or what you've posted, that has captured their attention, they want to learn more. So there's a little bit of that intrigue or mystique, yes.
Susan:
Okay, good.
You talked about Pull Marketing, all of the concepts we've shared, some of your behaviors, but please give us an example of a client who you've worked with who implemented this strategy, and what they started with, and how they used Pull Marketing to help them in their career.
Ford:
Actually, I can give you two quick examples.
I had one client who really embraced this idea of posting articles. I had to help him get into the mode of writing articles, and I helped him with the editing. But, at the end of the day, he wound-up with three or four great articles, really good, concise business articles related to his niche.
He posted one article, he got pretty good attention, pretty good response online, mainly on LinkedIn. Then he posted a second article, and he got an avalanche of responses. I mean, thousands of responses, it was really quite amazing. And so now he was engaging with hundreds of people, back and forth. It took a lot of his time, but it yielded many interested employers and recruiters. So, he was getting appointments, he was getting requests to come in for interviews all over, and it was amazing how it opened floodgates of opportunities for him.
The other person I wanted to mention, was a woman who joined two or three professional organizations. She became President of two of them. Not right away, but after about six months, she became President. So here she was at the front of the room, introducing speakers, on the newsletter, on their website. She was perceived as an expert in her business community. She also now had an army of advocates, because whenever a job opportunity came down the pike, 30, 40, 100 people would say, "Oh, you should talk to so and so. Oh, she's the one you want to talk to."
She also had a lot of different opportunities coming her way, by virtue of using the Pull Marketing methods.
Susan:
Great, and I'm sure they built a lot of confidence too, which made them more marketable in the job search.
Ford:
Absolutely right.
Susan:
Great information. Thank you.
Ford:   Thank you!
Take The Next Step
Learn more at www.CareerPotential.com, or contact Ford directly at 1-800-972-6588 or contact@careerpotential.com.
Click here for your complimentary career consultation: https://careerpotential.com/free-career-breakthrough-session/
Click here to subscribe to the Career Potential YouTube channel: https://www.youtube.com/channel/UCFTi0JQltxlKD6_YFAUhwYQ?sub_confirmation=1
About Ford Myers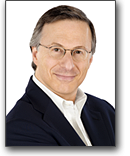 Ford R. Myers is an award-winning career coach and President of Career Potential, LLC. He is author of the best-seller, Get The Job You Want, Even When No One's Hiring. Ford's firm helps clients take charge of their careers, create the work they love, and earn what they deserve! He has held senior consulting positions at three of the nation's largest career service firms. Ford's articles have appeared in thousands of publications and web sites, and he has been interviewed on every major television and radio network. Ford has also conducted presentations at hundreds of companies, associations and universities. Learn more at https://careerpotential.com.
Your e-mail address is safe with us! We will not share it with anyone else. See our detailed Privacy Policy.

Print Friendly