Please Grieve – Part 2 of 2
Everyone has heard of the Kubler-Ross model called "the five stages of grief."  Let's go through them again briefly. They are: denial, anger, bargaining, depression and acceptance.  The first four items don't always go in order; nor do we spend an equal amount of time in each stage.  Personally, I blew right through denial and bargaining while dwelling in anger and wallowing in depression. You may be different. The final item, however, is consistent. Acceptance is always last.
Wondering how to climb out of this unfortunate experience? For now, just give yourself time to grieve. You need it, you deserve it, and you'll come out on the other side a stronger, healthier person.
As they say, "The only way out is through." But how? Follow the tips below, and you'll be on your way to recovery from job loss. As you implement these tactics, be at least as responsible to yourself as you were to your employer.
Do a gut check. It's hard to know how long is too long to be "in mourning." If you're not sure, consider setting a personal timetable for moving on.
Limit the "pity party." It's also difficult to know how much is too much indulgence of your feelings. Give your friends and family permission to (gently) tell you when you've overextended your period of self-pity.
Form a new daily routine. Follow it. Get out of your pajamas and get on with your productive day (this will make #6 much easier).
Set attainable, actionable goals. Monitor your progress. "Get a job" is not a specific goal. Instead, consider smaller and more measurable objectives, such as "research five target companies today" or "connect with three new recruiters this week."
Exercise. It will boost your energy and improve your mood.
Get out of the house! Volunteer for a worthy charity. Attend a networking event. Meet a friend for lunch, etc.
Take care of YOU. Be as patient, loving and understanding of yourself as you are of others when they're under severe stress. Get additional professional help and support if needed.
I know these steps may not be easy, but they are simple. Remember, I've "road tested" every one of these strategies for you. I know they work. There is no doubt in my mind that you'll bounce back better than ever. I believe. Do you?
Joanne McCool, PHR, CPRW, is a dynamic executive with a successful track record in both the for-profit and non-profit sectors. She possesses solid business acumen, an innate sense for people and an uncanny eye for talent. Joanne has helped people transform themselves and their careers for more than 25 years, and is the founder of 
The Strategic Resume
. Accredited in the Human Resource field (PHR), Joanne earned her master's in Organizational Dynamics at the University of Pennsylvania. Her hobbies include flower design, reading, food and wine.
Click here to watch helpful career success videos!
About Ford Myers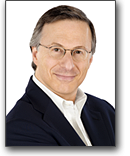 Ford R. Myers is an award-winning career coach and President of Career Potential, LLC. He is author of the best-seller, Get The Job You Want, Even When No One's Hiring. Ford's firm helps clients take charge of their careers, create the work they love, and earn what they deserve! He has held senior consulting positions at three of the nation's largest career service firms. Ford's articles and interviews have appeared in hundreds of magazines, newspapers, television and radio networks. He has also conducted presentations at many companies, associations and universities. Learn more at www.CareerPotential.com or contact Ford directly at 1-800-972-6588.
Your e-mail address is safe with us! We will not share it with anyone else. See our detailed Privacy Policy.

Print Friendly