Networking: The Core of Your Job Search Part 2
Why should networking be the core of your job search? In Part 2 of this 4-part series, Ford R. Myers, Award-Winning Career Coach and Author, shares his best tips on networking and why it is the oxygen of your career!
Susan Fletcher:
It has been said that "you only have one chance to make a first impression." So you'd better be prepared when you contact your network to tell them about where you're going and what job you're looking for, correct?
Ford R. Myers:
You certainly want to be prepared. You have to have your story straight, you have to have a consistent and compelling message with your documents and tools. I believe that, again, you put-in the work up-front. It takes more time, it's a little bit more tedious, but it pays off in multiples later.
Susan Fletcher:
And you mentioned the Professional Biography. What, exactly, is a Biography in this case?
Ford R. Myers:
A Professional Biography is a one-page document which is a narrative of your professional background and history. It's not a Resume. A Resume goes into a lot of detail with dates, titles, company names, things like that. Biography is more of an overview. It's a "soft-sell document," and it just explains, here's who I am, these are the kinds of places I've worked, this is what I've done, these are my accomplishments, here's where I went to school. It's kind of like when you read a novel, and you go in the back of the book and it has a page that talks about the author. It's a little bit more like that.
Again, because it's a "soft-sell document," it doesn't put-off the other person. It's just a great document that the other person can quickly read-over and get a good sense of your background.
Susan Fletcher:
From the way you've described the Biography, it sounds like it positions you at a higher level than a Resume.
Ford R. Myers:
Right, exactly, and I'll tell you why. Think about a psychological response to receiving a Resume. The reader thinks, "Oh, another job seeker. Another desperate person out of work." It's kind of off-putting unless you're interviewing for an actual position. A biography is very different. It positions you as an expert, it positions you at a higher level, it shows that you have confidence, you know your worth, and it basically says, "Any company that gets to work with me will be fortunate indeed!"
Susan Fletcher:
It sounds like the Bio says, "I don't need a job, but if you'd like me, here's what I have to offer."
Ford R. Myers:
That's right.
Susan Fletcher:
That's perfect.
Ford R. Myers:
Very different than the Resume.
Susan Fletcher:
Now, tell us about the Target Company List.
Ford R. Myers:
The Target Company List is another tool that we develop ahead of networking. It shows that you're organized, it shows that you're professional, it shows that you're serious. You've done your homework. The Target Company List, just like it sounds, is a list of companies that you are potentially targeting.
You've already identified the industries you want to work in, so you might have four to eight different categories on this document. And under each of those category headings, you might have 10, 15 different companies that you have identified as the kinds of companies that you would really like to potentially work for. The whole list will usually include about 35 to 50 companies, maximum.
Susan Fletcher:
Wow, that sounds like a great tool to use.
Ford R. Myers:
It is, and it helps the other person to help you. Consider this, if you go into a networking meeting and show someone your Target Company List, that sends a certain message and it allows that individual to help you in a certain way. What if you went into the same meeting and just said to the other person, "So, do you know any companies I could work for? Do you know any other companies I should look at?"
See, you don't come off very professionally that way. You look like you haven't done your homework like you don't know what you're doing, and that's a bad situation.
Susan Fletcher:
Plus, I would think you could get more referrals by being more specific per target.
Ford R. Myers:
That's absolutely right. Because in this case, when you have your Target Company List, a person can go through it and say, "I know someone there, I used to work there, my brother-in-law works here, I happen to know somebody at that company." You can get a lot of connections that way. But if you say to someone, "Do you know any companies where I should work?" They'll just say, "I don't know." They don't even know how to answer that.
Susan Fletcher:
Now, how do you go about developing your Contact List? What goes into that?
Ford R. Myers:
Well, everybody needs a list of connections, right? So you start with what you already have. Start with the people you already know. I like it when people say to me, "But I don't know anybody."
And I say, "Really? You've been living on this planet for 50 years and you don't know a soul?" See, people have misconceptions because they think it has to be a list of people who are in a position to hire, or it has to be a list of high-level executives in their industry. No, the Contact List should simply be a list of everyone in the world who knows your name.
Whether it's an employer that you had in the past, a friend, a neighbor, a professor, the mailman, your hairdresser, your tailor, your dry cleaner, coworkers, people you go bowling with. These are all people and they all have connections. So don't pre-judge. Don't assume, "Well, my mailman won't know anybody. After all, I'm a high-level executive." That's a mistake. Everybody knows people. Don't pre-judge who you think they know and don't know. It's amazing what kind of doors can open up to you if you're open-minded.
Susan Fletcher:
Let's say I only have a certain amount of time to network. How do I decide the best groups of people to network with? Who are they?
Ford R. Myers:
Great question and the answer may surprise you. When my clients make-up their Contact List, which is everyone in the world who knows their name, they ask me about prioritizing it, putting it into categories — who's better, who's worse, etc. And I say to them, "Don't so that. Just list them A through Z, by the last name. One minute you'll be reaching-out to the mailman, the next minute you'll be reaching-out to the president of a corporation. The next minute you'll be talking to a waitress. The next minute you'll be talking to your next-door neighbor."
Don't pre-judge. Everyone has something to offer, everyone knows other people. And the best way to do this, even though it sounds counter-intuitive, is to start with the A's and go down through the Z's without any consideration of their role, their level, anything like that.
Susan Fletcher:
I'm afraid that some of my contacts may not really want to help me out. What advice do you have about approaching them?
Ford R. Myers:
Why wouldn't they want to help you?
Susan Fletcher:
I just think they would feel put-off, I would feel awkward about asking them, maybe I haven't contacted them in a while like I'm using them or I'm asking for favors.
Ford R. Myers:
Right, I'll answer you in a couple of ways. A networking meeting is not supposed to be one-sided. It's not just you saying, "I need this, I need that, help me, give me this, give me that." It's supposed to be a balanced equation. And if you're a good listener and a good question-asker, you can always find out what the other person is interested in, what they might be focused on, what their needs might be.
So, when you are at a one-on-one networking meeting, the bar we set is that the other person needs to leave that networking meeting feeling just as glad that they came as you do. How do you do that? You're the one out of work, you're the one who needs a job. But they have needs too. They have interests too. Maybe they need a recommendation of a good restaurant, maybe they want a referral to a great real estate agent. Whatever they're into, whatever they're thinking about, try to uncover their needs. Try to meet those needs, answer their questions, be of service.
When you approach it that way, it doesn't feel so one-sided.
Susan Fletcher:
OK!
TAKE THE NEXT STEP
Learn more at https://www.CareerPotential.com, or contact Ford directly at 1-610-649-4343 or contact@careerpotential.com.
Click here for your complimentary career consultation: https://careerpotential.com/free-career-breakthrough-session/
Click here to subscribe to the Career Potential YouTube channel:
https://www.youtube.com/channel/UCFTi0JQltxlKD6_YFAUhwYQ?sub_confirmation=1
Would you like to watch the video that is connected with this blog? Please contact Career Potential at 610-649-4343 or email us at contact@careerpotential.com for an exclusive link.
About Ford Myers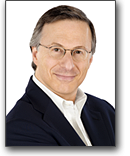 Ford R. Myers is an award-winning career coach and President of Career Potential, LLC. He is author of the best-seller, Get The Job You Want, Even When No One's Hiring. Ford's firm helps clients take charge of their careers, create the work they love, and earn what they deserve! He has held senior consulting positions at three of the nation's largest career service firms. Ford's articles have appeared in thousands of publications and web sites, and he has been interviewed on every major television and radio network. Ford has also conducted presentations at hundreds of companies, associations and universities. Learn more at https://careerpotential.com.
Your e-mail address is safe with us! We will not share it with anyone else. See our detailed Privacy Policy.