Interview Questions You Can Ask – Part 2 of 2
How are loyalty and hard work rewarded at this organization?
How would you define or describe your own management style?
What are the strengths and weaknesses of my prospective subordinates, as you see them?
With whom will I be interacting most frequently, and what are their responsibilities? What will be the nature of our interaction?
What would the limits of my authority and responsibility be?
What particular things about my background, experience, and style interest you?
What makes you think I'll be successful? What causes you concern about my candidacy?
What freedom would I have to act and what budget would be available to me for: (a) changes in staffing, promotion, salary increases; (b) use of consultants, requesting or purchasing software and hardware systems, capital for new ideas and approaches; (c) changes within my area regarding policies, procedures, practices, performance, and expectations?
How do you like your people to communicate with you? (verbally, in writing, informally, in meetings, by phone, voicemail, e-mail, only when necessary?)
What are some of your longer-term objectives?
Why did you join this company? Why have you stayed?
Now that we've had a chance to talk, how does my background measure-up to the requirements of the job? To the other candidates?
Am I being seriously considered for this position?
Where are you in the process? What's our next step?
If I don't hear from you within (time period), would it be ok to call you?
Prepare thoroughly for your interviews by studying and practicing both your answers and your questions. The time you invest in this process will definitely pay-off with more – and better – job offers!
To read the entire article, click here.
Click here to watch helpful career success videos!
About Ford Myers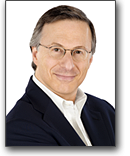 Ford R. Myers is an award-winning career coach and President of Career Potential, LLC. He is author of the best-seller, Get The Job You Want, Even When No One's Hiring. Ford's firm helps clients take charge of their careers, create the work they love, and earn what they deserve! He has held senior consulting positions at three of the nation's largest career service firms. Ford's articles have appeared in thousands of publications and web sites, and he has been interviewed on every major television and radio network. Ford has also conducted presentations at hundreds of companies, associations and universities. Learn more at https://careerpotential.com.
Your e-mail address is safe with us! We will not share it with anyone else. See our detailed Privacy Policy.