Debrief After Your Interview – Part 2 of 2
How confident and relaxed were you?
How confident and relaxed were you going into the interview. How nervous were you during the interview? What could you have done differently, to reduce your anxiety about the interview?
How good was the interviewer?
Was the interviewer prepared, and did he or she manage the interview well? Did he or she describe the job requirements, listen well, and answer your questions? Did the interviewer put you at ease and establish good rapport? What kind of interviewer do you respond to most positively?
Positives vs. Negatives:
What three or four things did you do particularly well, that you want to continue doing? What three or four things did you do poorly that need to be improved for future interviews? What things did you NOT do or say, that you would like to include at future interviews?
Debriefing your interviews on a consistent basis can be challenging, because you have to evaluate your own performance – and it's difficult to be objective. However, by reflecting on your performance in the above areas, particularly in writing, you will be focused and ready to "ace" your next round of interviews at the same company or another company!
To read the entire article, click here.
Click here to watch helpful career success videos!
About Ford Myers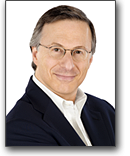 Ford R. Myers is an award-winning career coach and President of Career Potential, LLC. He is author of the best-seller, Get The Job You Want, Even When No One's Hiring. Ford's firm helps clients take charge of their careers, create the work they love, and earn what they deserve! He has held senior consulting positions at three of the nation's largest career service firms. Ford's articles have appeared in thousands of publications and web sites, and he has been interviewed on every major television and radio network. Ford has also conducted presentations at hundreds of companies, associations and universities. Learn more at https://careerpotential.com.
Your e-mail address is safe with us! We will not share it with anyone else. See our detailed Privacy Policy.