Common Misconceptions About Career Management – Part 1
What are some common misconceptions about career management? In Part 1 of this 2-part series, Ford R. Myers, Award-Winning Career Coach and Author, shares his best tips on managing a career. You don't want to miss this one!
Susan Fletcher:
You mentioned that most individuals have "a reactive approach" to managing their careers. Please explain what you mean by "a reactive approach."
Ford R. Myers:
Well, by reactive I mean they only do something, or act, or take action when they have to, when they're forced to. They're in a passive mode. They're doing their job. They're hoping everything stays good, stays secure and steady, and they only spring into action if something bad happens, a change, a crisis. That's not a great way to live in my opinion. I think that a more proactive direction is much more positive and productive. So, my suggestion is to be proactive, not reactive, in the way you manage your career.
Susan Fletcher:
All right. What percentage of your new clients would you say actively manage their career?
Ford R. Myers:
Well, some of them do it a little bit, rather passively, when they first come in for coaching. I try to move people along to the point where they're much more proactive, managing their career with real focus and attention every day, every week. You'd be amazed how many people out there still have this reactive and passive approach, and they're still suffering under so many misconceptions about career management.
Susan Fletcher:
OK. If the percentage is small, why is that? Why aren't these people taking action?
Ford R. Myers:
I think there are a couple of reasons. They don't know anything about this. They've never thought about it. No one ever told them about it or taught it to them. Or they're too wrapped up in the daily grind of their job, and they feel like they don't have the bandwidth or the time to do these things. It could also be just a passive attitude, a lazy attitude, in some cases. It's a mistake either way.
Susan Fletcher:
You mentioned that you had posted an article on LinkedIn about these common misconceptions about career management. What was the "aha moment" that you had shared with me earlier?
Ford R. Myers:
Well, first of all, there are so many misconceptions! Right? All I need is a resume, and I'll be fine. As long as I have a job, I'll be secure forever. A recruiter can always find me a job. I don't need to learn how to job search. I don't need to network, because you're only supposed to network when you're between jobs. These are all misconceptions.
So, I did post an article on LinkedIn about these and other misconceptions in career management, and the response was amazing. I got hundreds of responses back, and there was one common theme to most of those responses. The theme was this: "Really? Are you kidding? Are there actually people out there who still believe this stuff? I haven't thought that way in 20 years. Anybody who thinks like this must be crazy."
So, I wrote back to these people and said, "No. It's not uncommon. It's extremely common that people still believe these misconceptions. Half of them are my clients! When they come here for a career coaching in the beginning, they report to me some of their beliefs, the way they operate. I hear a lot of these misconceptions from these new clients of mine." Now, these people are not stupid. These are people with a lot of experience. They've been around a long time, with high-level compensation and very impressive titles at prestigious companies. But they're still operating under these misconceptions. It's really pretty amazing.
Susan Fletcher:
I know one of the big ones is, "The best way to find a job is on Monster, Career Builder, the Ladders, Indeed." Why do you think so many people spend so much time in front of the computer applying for job after job?
Ford R. Myers:
Because they don't know how useless it is. They don't understand that it's just a big, black hole and that it'll never go anywhere when you're applying online, at least most of the time. They also may not be aware of the other strategies or other career management behaviors that they could use. So, they rely on online job applications, because they think that's all there is. It's a lot easier than participating in all the other activities that go into a job search and career management.
Susan Fletcher:
How does fear play a part?
Ford R. Myers:
Well, think about it. Sitting in front of your computer screen applying for jobs all day is a lot easier than participating in these more proactive or public job search activities. You're alone. There's no risk. You're just sending out e-mails all day long. There's no exposure. It's risk-free. But that's not going to get you very far!
Susan Fletcher:
Then I'm going to say, "OK, I'm going to work with recruiters. They know my target market. They have thousands of contacts." Why is that not the best way to go?
Ford R. Myers:
Because the recruiter is never going to do the search as fully or as professionally as you will. You're the one who wants to get a job. You're the one who's more motivated. The recruiter is going after a commission. They're trying to place you, sure, but they're also trying to place 20 other people in 20 other jobs. So, you've got to take full responsibility. You can't absolve yourself and say, "I'll just let recruiters handle my career for me." It's a skill that needs to be learned. Somewhere along the way, you need to learn these job search skills. No one gets off without learning this, unless you want to have a lousy career where you never go anywhere.
TAKE THE NEXT STEP
Learn more at https://www.CareerPotential.com, or contact Ford directly at 1-610-649-4343 or contact@careerpotential.com.
Click here for your complimentary career consultation: https://careerpotential.com/free-career-breakthrough-session/
Click here to subscribe to the Career Potential YouTube channel:
https://www.youtube.com/channel/UCFTi0JQltxlKD6_YFAUhwYQ?sub_confirmation=1
Would you like to watch the video that is connected with this blog? Please contact Career Potential at 610-649-4343 or email us at contact@careerpotential.com for an exclusive link.
About Ford Myers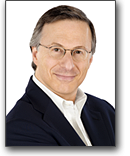 Ford R. Myers is an award-winning career coach and President of Career Potential, LLC. He is author of the best-seller, Get The Job You Want, Even When No One's Hiring. Ford's firm helps clients take charge of their careers, create the work they love, and earn what they deserve! He has held senior consulting positions at three of the nation's largest career service firms. Ford's articles have appeared in thousands of publications and web sites, and he has been interviewed on every major television and radio network. Ford has also conducted presentations at hundreds of companies, associations and universities. Learn more at https://careerpotential.com.
Your e-mail address is safe with us! We will not share it with anyone else. See our detailed Privacy Policy.