Begin With an "Internal Career Audit" – Part 2 of 2
As stated above, career transition is mostly "an inside game." Your progress will have much more to do with "what's going on between your two ears" than with the "external circumstances" of the economy or job market.
To get your job search started on the right foot, it's important to build a solid foundation of self-knowledge and clarity. Use separate sheets if necessary to answer the following questions. Be as thorough and candid as possible, and take as much time as you need.
Describe your current career situation as succinctly as possible; include both the "good" and the "bad."
Describe the way you would ideally like it to be. Be as specific as possible in identifying your primary career "desires."
What are you doing in your work that you want to continue doing? With whom?
Does anyone else you know now have the kind of work situation you envision? If so, describe it in detail. What steps did this person take to get there?
What is necessary for your future (goals) regarding money, time and quality of life – in one year? Five years? Ten years?
What are you not doing professionally that you would like to be doing?
What unique qualities or characteristics do you bring to your career?
In your work, what skills and abilities are not being properly utilized or fully expressed?
What predictable blocks (organizational, personal, emotional, financial, etc.) might prevent you from reaching your goals?
What might you lose or leave behind if you were to make a significant career change, for a better situation? (Personal, practical, emotional, financial, status, etc.)
Do you know what your career goal or objective is (short-term and long-term)? If so, have you written it down?
What is the primary motivator/driver in your career? Has this been consistent, or has it changed?
How will you know when you are on the right track – when you've "arrived?"
As you move through the career transition process, try to keep in mind the following words of career wisdom:
"People don't succeed by migrating to a 'hot' industry or by adopting a particular career-guiding mantra. They thrive by focusing on the question of who they really are, and connecting that to the work they truly love. The choice isn't about a career search so much as an identity quest."
– Po Bronson, "What Should I Do With My Life?"

Click here to watch helpful career success videos!
About Ford Myers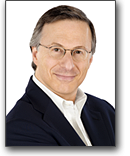 Ford R. Myers is an award-winning career coach and President of Career Potential, LLC. He is author of the best-seller, Get The Job You Want, Even When No One's Hiring. Ford's firm helps clients take charge of their careers, create the work they love, and earn what they deserve! He has held senior consulting positions at three of the nation's largest career service firms. Ford's articles have appeared in thousands of publications and web sites, and he has been interviewed on every major television and radio network. Ford has also conducted presentations at hundreds of companies, associations and universities. Learn more at https://careerpotential.com.
Your e-mail address is safe with us! We will not share it with anyone else. See our detailed Privacy Policy.