Beating the Sunday Night Blues
Career Expert Ford R. Myers discusses how to beat the Sunday night blues on Fox-29.
Kerri-Lee:
Welcome to Monday Morning; it's time to punch the clock. You may have had them last night, the Sunday night blues. Those nervous feelings about the work-week ahead. Ford R. Myers is the president of Career Potential, LLC. He's here with some advice on that very subject. Good morning to you, Ford.
Ford R. Myers:
Good morning Kerri-Lee!
Kerri-Lee:
I get this every week. I love my job, but I still have that moment of, "Oh, here we go."
Ford R. Myers:
Sure.
Kerri-Lee:
So what advice do you have for folks? I'm sure this is pretty common, right?
Ford R. Myers:
It's very common. There are a couple of things that people can do to avoid the Sunday night blues. The first thing I would recommend is that they assess whether they're in the right career or job in the first place. People who truly enjoy their work don't get the Sunday night blues. And if they decide that they're in the wrong job or the wrong career, they can get some counseling help and make a positive change.
Kerri-Lee:
OK. And I swear, again, I really do love my job. You know what I think it is? I dread the, "Oh, I have to get up at two in the morning again," thing. So there we go. What else would you recommend? You were saying something about planning-out the week ahead. I tend to do this as well, to just make sure I know what's ahead for the week. Have the clothes laid out, that kind of thing.
Ford R. Myers:
Yes, I suggest that people plan-out their week. They should sit-down on a Sunday night and write-out the tasks. This will break it down into smaller parts and ensure that they don't feel so overwhelmed on Monday morning.
Kerri-Lee:
What about making Monday a little bit exciting? I know that sounds impossible because it's still Monday, but what about trying to find some sort of activity or uplifting event for the day?
Ford R. Myers:
That's a great idea! One thing that people can do is schedule something every Monday that they truly enjoy, and put this on the schedule. That gives them something positive to look forward to at the beginning of their work-week.
Kerri-Lee:
And then, finally, you had another great tip that's an interesting one. Make Monday a career day. What do you mean by that?
Ford R. Myers:
Well, everyone should devote part of every Monday to career management activities. These would be things like networking meetings or updating the resume. Something that's more about themselves, toward the long-term growth of their career, rather than just their job tasks.
Kerri-Lee:
Do you find that a lot of people really do say, "I've got the Sunday night blues," and that this is a pretty common thing?
Ford R. Myers:
I think it's very common, but these positive steps can really help people to deal better with those Sunday night blues.
Kerri-Lee:
Great! Excellent information. Ford R. Myers, thank you so much for coming in this morning.
Ford R. Myers:
It's my pleasure. Thank you!
Follow Ford on LinkedIn or Follow Career Potential on LinkedIn.
About Ford Myers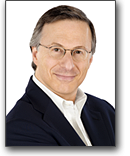 Ford R. Myers is an award-winning career coach and President of Career Potential, LLC. He is author of the best-seller, Get The Job You Want, Even When No One's Hiring. Ford's firm helps clients take charge of their careers, create the work they love, and earn what they deserve! He has held senior consulting positions at three of the nation's largest career service firms. Ford's articles have appeared in thousands of publications and web sites, and he has been interviewed on every major television and radio network. Ford has also conducted presentations at hundreds of companies, associations and universities. Learn more at https://careerpotential.com.
Your e-mail address is safe with us! We will not share it with anyone else. See our detailed Privacy Policy.