7 Benefits of Career Coaching via Skype
For many years, we have worked via Skype® with "long distance" clients (or local clients whose circumstances have made it difficult to visit our offices). Our coaching model allows us to work remotely and still provide exceptional levels of connection, quality, and impact. We are happy to serve clients from anywhere in the United States and Canada via Skype®.
What are the Benefits of Career Coaching via Skype®?
1. Skype® Saves Time
You will not have to travel, this saves valuable driving time.
2. Comfort
Very often clients are more comfortable (less nervous) in the comfort of their own home.
3. Scheduling
It is easier to work around your schedule. There are less scheduling conflicts.
4. Sessions can be recorded for future review
Did you miss something Ford said? Do you wish you could go over that one point just one more time? Recorded sessions are a perfect solution!
5. Online Accountability
You know that connecting with your coach online will help you maintain consistency and accountability in the tasks you are working thru together.
6. Location, Location, Location
Our clients are all over the United States receiving career coaching via Skype – whether you are in LA, Chicago or Denver, Career Potential is able to help you reach your career goals, regardless of location.
7. Convenience
Often our clients are traveling for work, and able to maintain our coaching call schedule because you can take your laptop, tablet or phone ANYWHERE and have your coaching call via Skype.
Career coaching via Skype® is easy and effective. Would you like to learn more? Get started today!
About Ford Myers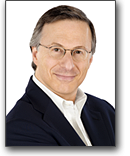 Ford R. Myers is an award-winning career coach and President of Career Potential, LLC. He is author of the best-seller, Get The Job You Want, Even When No One's Hiring. Ford's firm helps clients take charge of their careers, create the work they love, and earn what they deserve! He has held senior consulting positions at three of the nation's largest career service firms. Ford's articles have appeared in thousands of publications and web sites, and he has been interviewed on every major television and radio network. Ford has also conducted presentations at hundreds of companies, associations and universities. Learn more at https://careerpotential.com.
Your e-mail address is safe with us! We will not share it with anyone else. See our detailed Privacy Policy.