13 Good Reasons Why You Need a Printed Interview Presentation – Part 2 of 2
In addition, according to David Peoples, author of "Presentations Plus" (Wiley, 1992), using visual aids results in:
The audience being 43 percent more likely to be persuaded.
The presenter covering the same material in 25 to 40 percent less time.
The listener's learning improving up to 200 percent.
Retention improving by at least 38 percent.
The presenter being perceived as more professional, persuasive, credible, and interesting – and better prepared.
You may be asking, "Why should the presentation be in printed form and not in digital form?" The main reason is because using a laptop or projecting a presentation interferes with eye contact and rapport during an interview. Each bullet point in your presentation should be very brief – no more than 170 characters – and quickly read. The goal is to introduce a topic, speak to it, initiate a conversation, and not have the interviewer distracted by reading the information. Also, even in today's "electronic age," there is still something about having a printed and bound document that communicates credibility and professionalism.
Here is an actual success story:
Jane was applying for a senior management position at a healthcare company, and she spent a great deal of time developing an Interview Presentation. She had practiced giving her presentation in three mock interviews and had "blown away" all three of her "practice interviewers." However, during her actual interviews, Jane didn't see an opening to use her presentation – until the last interview of the last round with the CEO of the company.
Halfway through her interview, the CEO asked Jane, "So, what is your 90-day plan?" Jane smiled and responded, "I don't have a 90-day plan, but I do have a 30-day and a 60-day plan. May I share them with you?" She took her Interview Presentation out of her portfolio, gave the CEO a copy, and initiated a conversation about her 30- and 60-day strategic action plans. The CEO was impressed and asked Jane to take him through the rest of her Interview Presentation, which Jane was happy to do. After the full presentation, the CEO gave Jane a job offer!
In summary, we have seen many of our clients get more – and much better – job offers as a direct result of using the Interview Presentation. It is very likely that you could improve your interview outcomes as well by using this powerful career tool.
For more information about the Interview Presentation, contact Career Potential today.
Click here to watch helpful career success videos!
To read the entire article, click here!
Connect.  Feel free to comment below, contact Ford by phone at 1-610-649-4343 or Email Ford   We look forward to hearing from you!
Best to Your Success! ~ Ford
About Ford Myers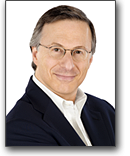 Ford R. Myers is an award-winning career coach and President of Career Potential, LLC. He is author of the best-seller, Get The Job You Want, Even When No One's Hiring. Ford's firm helps clients take charge of their careers, create the work they love, and earn what they deserve! He has held senior consulting positions at three of the nation's largest career service firms. Ford's articles have appeared in thousands of publications and web sites, and he has been interviewed on every major television and radio network. Ford has also conducted presentations at hundreds of companies, associations and universities. Learn more at https://careerpotential.com.
Your e-mail address is safe with us! We will not share it with anyone else. See our detailed Privacy Policy.