You're Invited – Seminar: Active interviewing: Win the Interview and Get the Offer!
Join us to learn about Active Interviewing, winning interviews, and landing jobs.
Good candidates like you often lose jobs they should be landing due to poor interview performance and bad interviewers. Many candidates try to prepare for interviews, but their preparation is inadequate or they are interviewed by employers who make bad hiring decisions. Even with all the available interview information, candidates continue to commit more mistakes in the interview than in any other stage of the job-search process – and hiring managers continue to make highly subjective and inaccurate selection decisions.
Interviews are "broken," but you can learn to fix your interviews by using the latest Active Interviewing strategies. Active Interviewing is based on an entirely new, tested, and dramatically effective approach to interviews – treating the interview as a sales call and developing an interview presentation to help you actively sell yourself as the best candidate for the job.
This approach has helped hundreds of candidates win their interviews and land jobs. Active Interviewing is new, innovative, and targeted toward landing the right job in today's hyper-competitive job marketplace.
Attendees will learn:
• How personal branding can be used to differentiate, promote, and sell oneself in an interview (learn to use the "phrase that pays")
• Simple sales techniques that make a candidate more persuasive, memorable, and desirable (learn the best way to identify and overcome hiring objections)
• How to use an interview presentation to shift the dynamics of the interview, impress the interviewer, and communicate a high level of preparation and motivation (learn to present a Strategic Action Plan for quickly providing value to the company)
About the presenter:
Eric P. Kramer has extensive experience working as a Career Consultant with two of the country's largest outplacement firms. He has worked with thousands of job seekers, teaching them job search skills and coaching them through interviews. Eric has extensive background as an independent consultant and entrepreneur. He is also accomplished in human resources, legal requirements, team building, and maintaining a healthy company culture. Eric has authored three books: "Active Interviewing: Branding, Selling and Presenting Yourself to Win Your Next Job;" "100 Strategies for Successful Interviewing;" and "100 Strategies for Successful Networking." Eric is a licensed Psychologist, and is certified in Positive Psychology.
Here are the details:
DATE: Thursday, February 21, 2013
TIME: 6:30pm to 9:00pm
SPONSOR: Philadelphia Area Great Careers Group
PRESENTER: Eric P. Kramer
FACILITATOR: Ford R. Myers
INVESTMENT: $20.00 (pay with your online registration)
LOCATION: Bartley Hall, Room 1001, Villanova University, Villanova, PA (Corner of Lancaster and Ithan Avenues)
DIRECTIONS:  Visit http://www1.villanova.edu/villanova/admission/visit/maps.html
QUESTIONS: Call Eric at (610) 420-4158 or e-mail epkramer@gmail.com
NOTE: You will need to register as a member of www.MeetUp.com (free) in order to sign-up for this event. Do this at http://www.meetup.com/Philadelphia-Area-Great-Careers-Group by clicking the "Join Us" button at the top-right section of the web page.
Be sure to reserve your place now, and start transforming your job interviews into job offers!
Connect.  Feel free to comment below, contact Ford by phone at 1-610-649-1778 or Email Ford   We look forward to hearing from you!
Best to Your Success! ~ Ford
About Ford Myers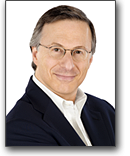 Ford R. Myers is an award-winning career coach and President of Career Potential, LLC. He is author of the best-seller, Get The Job You Want, Even When No One's Hiring. Ford's firm helps clients take charge of their careers, create the work they love, and earn what they deserve! He has held senior consulting positions at three of the nation's largest career service firms. Ford's articles have appeared in thousands of publications and web sites, and he has been interviewed on every major television and radio network. Ford has also conducted presentations at hundreds of companies, associations and universities. Learn more at https://careerpotential.com.
Your e-mail address is safe with us! We will not share it with anyone else. See our detailed Privacy Policy.