You're Invited: Re-Discovering Your Career Passion
Re-Discovering Your Career Passion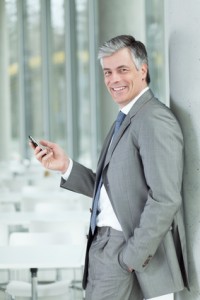 Do you ever feel like you've lost touch with the enthusiasm and passion you once felt about your career? Have you been saying to yourself, "The thrill is gone?"
Remember when you were just starting-out at your first job, or you were a recent graduate? You probably thought that ANY job could be available to you, and that EVERY employer would want to hire you. You were excited about your prospects and believed that you had something wonderful to share.
But now that you've been in the work-world for quite a while, and have had a series of jobs with several different companies, have you become cynical or resigned in your work-attitude? Do you miss the part of yourself that was connected to an inner drive and passion? Are you unsure as to which direction to turn next?
Career Passion and Enthusiasm.  As a professional Career Coach, I have found that this loss of career passion and enthusiasm is very common – and it's one of my most troubling observations.
To address this problem, I came up with a set of simple exercises which I use with my clients. It helps them understand how or why this has happened to them, and what steps they need to take to re-discover the career passion they once had.
Re-Discover.  If you're thinking, "It's too late for me," I'd like to challenge you on that assumption. Allow me to show you how you really can re-discover the career of your dreams and regain your professional momentum!
Here are the details: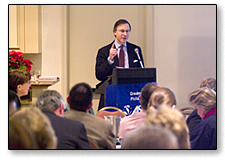 DATE: Friday, November 22, 2013
TIME: 9:00am to 11:30am
SPONSOR: Career Potential, LLC
PRESENTER: Ford R. Myers, President of Career Potential, LLC
INVESTMENT: $25.00, pay with your online registration
LOCATION: Radnor Financial Center, 150 N. Radnor-Chester Road,
Suite F-200, Radnor, PA
WHO: Everyone is welcome!
REGISTRATION: Advanced registration is required and seats are limited.
QUESTIONS: Call Ford at (610) 649-1778 or e-mail contact@careerpotential.com.
Seats are limited, so register now!
This is also an opportunity to get some of your career questions answered, and make new networking contacts!
If you'd like to improve your career situation, you'll find this presentation to be particularly relevant and helpful.
Please pass this invitation along to anyone else who might benefit from this powerful seminar.
About Ford Myers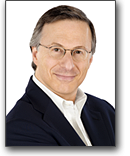 Ford R. Myers is an award-winning career coach and President of Career Potential, LLC. He is author of the best-seller, Get The Job You Want, Even When No One's Hiring. Ford's firm helps clients take charge of their careers, create the work they love, and earn what they deserve! He has held senior consulting positions at three of the nation's largest career service firms. Ford's articles have appeared in thousands of publications and web sites, and he has been interviewed on every major television and radio network. Ford has also conducted presentations at hundreds of companies, associations and universities. Learn more at https://careerpotential.com.
Your e-mail address is safe with us! We will not share it with anyone else. See our detailed Privacy Policy.