Your Resume's Building Blocks – Part 2 of 2
Education – List the schools, academic degrees, and years in which you earned them. (Note: you might choose not to include the dates if you graduated a long, long time ago.) Include degree, major, and any honors or special achievements. Generally speaking, the longer you've been out of school, the less important this information is to an employer.
Affiliations, Professional Development, or Related Experience – Include work-related professional development activities, memberships in associations, trade groups, and professional societies, leadership positions in industry-recognized organizations, and any additional certifications, accreditations, or designations you've earned since leaving college or graduate school. If you don't have a college degree, the professional development programs you've participated in will take-on special importance here.
Many clients have asked about including their "Objective" at the top of the resume. I advise them not to use an objective, for two reasons. First, unless you clearly state otherwise, the reader will automatically assume that you are seeking an opportunity at the next level of the field or niche you're already in. Second, the objective is much better addressed on your cover letter, wherein you can really tailor your comments to the specific company or position.
Here are five quick "rules of thumb" to keep in mind as you develop your resume:
Be brief (less is more)
Be specific
Be active (at the beginning of every sentence, use strong action verbs)
Be selective (focus on information that is truly relevant to your career goal, and edit out the rest)
Be honest (never ever lie on a resume). If you lie, you will always lose in the long run.
Use the guidelines above to create your own "effective selling" resume, in order to get people interested in interviewing you. If you find that your resume isn't getting the results you want, change it!
Remember, your resume is a "living document" that will be edited and updated throughout the course of your job search – and your entire career!
To read the entire article, click here.
Click here to watch helpful career success videos!
About Ford Myers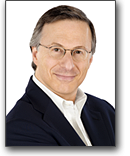 Ford R. Myers is an award-winning career coach and President of Career Potential, LLC. He is author of the best-seller, Get The Job You Want, Even When No One's Hiring. Ford's firm helps clients take charge of their careers, create the work they love, and earn what they deserve! He has held senior consulting positions at three of the nation's largest career service firms. Ford's articles have appeared in thousands of publications and web sites, and he has been interviewed on every major television and radio network. Ford has also conducted presentations at hundreds of companies, associations and universities. Learn more at https://careerpotential.com.
Your e-mail address is safe with us! We will not share it with anyone else. See our detailed Privacy Policy.