What's the worst thing you've seen in an interview?
This time around, I'd like to hear from people on the other side of the desk at the job interview. All seasoned hiring managers have stories about the worst interviews they've ever seen.
When I was working at a global career services firm in a senior consulting role, I was charged with the responsibility of recruiting and hiring a new career consultant for our team. I interviewed several candidates, and invited two finalists back for follow-up interviews. As part of the hiring process, the Regional VP asked to see both candidates do a business presentation. This was a reasonable request, since a large part of this job was to serve as a Trainer and seminar facilitator. The senior staff gathered in the conference room to observe the two candidates. The first presentation went fairly well, but the candidate was not as engaging or dynamic as we had hoped. The second candidate, who was actually my "favorite," did an outstanding job! His presentation was highly professional, polished, and exciting. There was just one problem. About ¾ of the way through his talk, he suddenly got a severe case of the hiccoughs. He was hiccoughing loudly and constantly, and he simply could not stop. At first, this was extremely embarrassing for him and uncomfortable for the rest of us. But then, we all started laughing hysterically! And by the way, yes, he did get the job (even though he never completed his presentation)!
I've heard a lot of horror stories from HR folks and hiring managers concerning the mistakes some people make during job interviews. As I've said before, though, we all make mistakes, and it's better for us to live and learn and then move on to doing a job search the right way.
So for all those interviewers out there, what are the most embarrassing, weird, or ill-advised things you've seen an interviewee do? I'd love to hear from you in the comments.
Click here to watch helpful career success videos!
About Ford Myers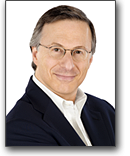 Ford R. Myers is an award-winning career coach and President of Career Potential, LLC. He is author of the best-seller, Get The Job You Want, Even When No One's Hiring. Ford's firm helps clients take charge of their careers, create the work they love, and earn what they deserve! He has held senior consulting positions at three of the nation's largest career service firms. Ford's articles have appeared in thousands of publications and web sites, and he has been interviewed on every major television and radio network. Ford has also conducted presentations at hundreds of companies, associations and universities. Learn more at https://careerpotential.com.
Your e-mail address is safe with us! We will not share it with anyone else. See our detailed Privacy Policy.