The Showdown: You vs. The Job Market. Who Will Win?
If you've been reading my materials for any length of time, you know that I'm all about YOUR career success. I'm 1,000% committed to delivering the best programs and products to ensure that you can achieve your career potential.
If you're currently in the midst of a career transition, or if you've been looking for a job for a while without much luck, you know how challenging the job market is right now.
But you CAN still find good job – just NOT with conventional search strategies. You need to apply fresh approaches to the search; leveraging new skills sets, tactics and resources. And you could no doubt benefit from some professional support, guidance and accountability.
All the more reason to get career help – to hire a professional Career Coach. But if you don't have the budget for that, you're out of luck. Right? Not necessarily. Please read on …
I've developed a cost-effective, new program that can really "change the game" for you, if you're serious about ramping-up your career and taking it to a whole new level. It's called "The Ultimate Career Group," and it starts on January 11, 2011.
I described this powerful group coaching program in detail during my recent teleseminar, entitled "The 12 Habits of Highly-Effective Job Seekers in a Down Market."
Remember, when you join "The Ultimate Career Group," there's a 100% money-back guarantee – so there's no risk! You've got plenty to gain and nothing to lose – except your "career pain."
I look forward to welcoming you into the program!
Click here to watch helpful career success videos!
About Ford Myers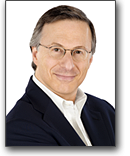 Ford R. Myers is an award-winning career coach and President of Career Potential, LLC. He is author of the best-seller, Get The Job You Want, Even When No One's Hiring. Ford's firm helps clients take charge of their careers, create the work they love, and earn what they deserve! He has held senior consulting positions at three of the nation's largest career service firms. Ford's articles have appeared in thousands of publications and web sites, and he has been interviewed on every major television and radio network. Ford has also conducted presentations at hundreds of companies, associations and universities. Learn more at https://careerpotential.com.
Your e-mail address is safe with us! We will not share it with anyone else. See our detailed Privacy Policy.