The MySpace Layoffs
The social networking industry, like any other, is susceptible to layoffs these days. On Tuesday, MySpace reduced its staff by 30%. But don't worry; Tom isn't going anywhere just yet.
From the company's official press release:
"Simply put, our staffing levels were bloated and hindered our ability to be an efficient and nimble team-oriented company," said MySpace Chief Executive Officer Owen Van Natta. "I understand that these changes are painful for many. They are also necessary for the long-term health and culture of MySpace. Our intent is to return to an environment of innovation that is centered on our user and our product."
Some would argue these cuts were inevitable as other social networking sites like Facebook and Twitter have seemingly overshadowed MySpace in recent years. Hopefully, those who are now leaving MySpace can secure a new position by networking online and in person.
Click here to watch helpful career success videos!
About Ford Myers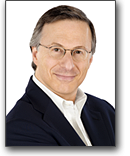 Ford R. Myers is an award-winning career coach and President of Career Potential, LLC. He is author of the best-seller, Get The Job You Want, Even When No One's Hiring. Ford's firm helps clients take charge of their careers, create the work they love, and earn what they deserve! He has held senior consulting positions at three of the nation's largest career service firms. Ford's articles have appeared in thousands of publications and web sites, and he has been interviewed on every major television and radio network. Ford has also conducted presentations at hundreds of companies, associations and universities. Learn more at https://careerpotential.com.
Your e-mail address is safe with us! We will not share it with anyone else. See our detailed Privacy Policy.