The "Bridge Job Strategy": Part 3
In Part 3 of this 3-part series, Ford R. Myers, Award-Winning Career Coach and Author, discusses how the "bridge job strategy" will help you achieve your career potential.
Susan Fletcher:
Part-time or temp jobs, what's the difference between a temp, contract, and a temp-to-perm job? Are they bridge jobs? How are they different?
Ford R. Myers:
Well, they can serve as a bridge job, but these are all different definitions. For example, a temp job is temporary. That's the word, "temp," means, "temporary." They tell you it's temporary. You know it's temporary. It has a time limit to it.
All right. Now, a contract position is more about the financial arrangement of who's paying you and under what circumstances. So, I might place you as a recruiter in a large corporation on a contract. Who's paying you? The firm, the agency is paying you, not the corporation. So, it has more to do with the financial arrangement and who's paying you. A contract position could be a month, it could be five years whereas temp to perm, just like it sounds, is try before you buy.
You're going to take a job. They're going to check you out. You're going to check them out, and if they like you and they want to hire you full-time, then you become permanent. So, could those be a bridge job? Possibly, but they're all different definitions and they serve different purposes.
Susan Fletcher:
I see. Here's one thing that I've always wondered. I lose my job today. How soon should I pursue a bridge job, and can I just go for the bridge job and then keep looking for my career job? How soon do you recommend pursuing a bridge job?
Ford R. Myers:
If you need the money and you like to keep busy, then you can get a bridge job immediately, but you brought up an interesting point, which is this. A bridge job, in my opinion, should be part-time. They're ideally part-time because you need a lot of time to be conducting your search for your real job for your more professional level job, if that's the level that you work in. So, taking a bridge job that's full-time can be problematic because it means you're not going to have much time to pursue your search for the professional level position you're seeking.
Susan Fletcher:
Got it. It can actually be an aversion.
Ford R. Myers:
Right.
Susan:
Aversion. Why are consultants and contractors been a major focus of bridge jobs recently, being a contractor or consultant?
Ford R. Myers:
Well, just look at the way these jobs work. Contractor, consultant, these are jobs that are flexible. They give you a lot of autonomy and independence. There's no long-term obligation or commitment, so they're very attractive to a lot of people, especially as bridge jobs. And by the way, a statistic I saw recently was that by the end of this decade, approximately 50% of all positions are going to be contract.
Susan Fletcher:
Wow.
Ford R. Myers:
That's pretty interesting.
Susan:
I know healthcare is big and some manufacturing. What other jobs are really big for bridge jobs or contracting jobs, what fields?
Ford R. Myers:
Well, you mentioned retail, manufacturing, construction, computer technology, administration and office help, accounting and finance. It's pretty much everything at this point.
Susan Fletcher:
Never-ending. I know a lot of folks that they've lost jobs. They've gone onto some of the new companies like Uber and TaskRabbit. Freelancer come to mind. A lot of people love these. What makes these work options so attractive to us today?
Ford R. Myers:
Well, look at the way they lend themselves so perfectly to these bridge positions. As I said, there's no long-term commitment. You can work when you want to work, make as much as you want to make, autonomy, independence, flexibility. It's tailor-made for these bridge-type positions.
Susan Fletcher:
So, overall, a bridge job sounds like a great strategy to keep you motivated, keep your name in front of people, network, make some additional income, and really practice your skills, maybe even learn a new type of skill in an area.
Ford R. Myers:
Exactly. It's the perfect bridge to your next professional role. That's right.
Susan Fletcher:
Now, do you recommend that you put your bridge job on your resume? Do you recommend that it's on there if … What if it's not related to your line of work?
Ford R. Myers:
Good question. It depends. It really depends. If it's not related to your normal career path, I would say generally you'll leave it off the resume, but if it's at a reasonably high level and it's in your niche of your real career, then you can certainly put it on the resume. But you'll have to explain it when you go to the interview.
TAKE THE NEXT STEP
Learn more at https://www.CareerPotential.com, or contact Ford directly at 1-610-649-4343 or contact@careerpotential.com.
Click here for your complimentary career consultation: https://careerpotential.com/free-career-breakthrough-session/
Click here to subscribe to the Career Potential YouTube channel: https://www.youtube.com/channel/UCFTi0JQltxlKD6_YFAUhwYQ?sub_confirmation=1
Would you like to watch the video that is connected with this blog? Please contact Career Potential at 610-649-4343 or email us at contact@careerpotential.com for an exclusive link.
About Ford Myers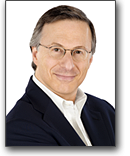 Ford R. Myers is an award-winning career coach and President of Career Potential, LLC. He is author of the best-seller, Get The Job You Want, Even When No One's Hiring. Ford's firm helps clients take charge of their careers, create the work they love, and earn what they deserve! He has held senior consulting positions at three of the nation's largest career service firms. Ford's articles have appeared in thousands of publications and web sites, and he has been interviewed on every major television and radio network. Ford has also conducted presentations at hundreds of companies, associations and universities. Learn more at https://careerpotential.com.
Your e-mail address is safe with us! We will not share it with anyone else. See our detailed Privacy Policy.