The "Bridge Job Strategy": Part 2
In Part 2 of this 3-part series, Ford R. Myers, Award-Winning Career Coach and Author, discusses how the "bridge job strategy" will help you achieve your career potential.
Susan:  What are the benefits of securing this bridge job other than adding it to your resume, feeling a sense of pride, making some other money. What other positive things can you learn? I would think just by maybe meeting new people, networking.
Ford:
Yeah.
Susan:
And making contacts that way.
Ford:
Yes. It's what I call staying plugged in, so you're not at home watching TV. You're out in the world. You're working even if it's not the best job in the world. The pay's not great. You're still out in the world. You're connecting, you're meeting.
I had a client who was a very senior level executive in the engineering field. He took a bridge job at a paint store. He was literally working as a retail clerk in a paint store, but it was in a nice neighborhood where a lot of professionals live around there. They come in to buy paint to paint their homes, and so he would strike up conversations with a lot of these homeowners, and he wound up making some wonderful networking connections that way. So that's just one example of a secondary benefit to the bridge job.
Susan:
A new way to find a network of contacts. That's great. Why don't more people try to get bridge jobs? A lot of people say, "Well, I have six months of unemployment or 120-"
Ford:
Exactly.
Susan:
Why don't they pursue bridge jobs because you can do that with unemployment? Why are people hesitant to do that?
Ford:
Well, either they don't know about this. They never thought of it. No one ever told them about it. It just never occurs to them. That's one reason.
Another reason is they don't need the money. Maybe they have plenty of money socked away in the bank. Okay. Maybe they don't need that sense of pride and accomplishment during the interim period. So if they don't have any reasons to do a bridge job, then they won't do it.
Susan:
All right, I know I'm going to take a bridge job for the short-term until I get back into my main area of my career. As an employer, why would you hire me if you know I may be leaving or over-qualified? How can you work that?
Ford:
Okay, so if you are looking for a bridge job just to tide you over, make a few dollars, if it's a kind of a job like a retail clerk where there's a lot of turnover anyway, I don't think you have to make a big deal about it. Just take the job, do it for as long as you need it, and then you leave when you leave.
However, if it's a more professional level job in your industry, where you don't want to burn any bridges, I think you should tell them. Be very up front, and admit that you're looking for a bridge position while you're looking for your next senior more professional position .if they're open to that, great. You'll still do a great job for them. You'll add a lot of value. You'll show up every day and work hard. But if they're not open to that, then you've got to look somewhere else.
TAKE THE NEXT STEP
Learn more at https://www.CareerPotential.com, or contact Ford directly at 1-610-649-1778 or contact@careerpotential.com.
Click here for your complimentary career consultation: https://careerpotential.com/free-career-breakthrough-session/
Click here to subscribe to the Career Potential YouTube channel: https://www.youtube.com/channel/UCFTi0JQltxlKD6_YFAUhwYQ?sub_confirmation=1
Would you like to watch the video that is connected with this blog? Please contact Career Potential at 610-649-1778 or email us at contact@careerpotential.com for an exclusive link.
About Ford Myers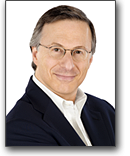 Ford R. Myers is an award-winning career coach and President of Career Potential, LLC. He is author of the best-seller, Get The Job You Want, Even When No One's Hiring. Ford's firm helps clients take charge of their careers, create the work they love, and earn what they deserve! He has held senior consulting positions at three of the nation's largest career service firms. Ford's articles have appeared in thousands of publications and web sites, and he has been interviewed on every major television and radio network. Ford has also conducted presentations at hundreds of companies, associations and universities. Learn more at https://careerpotential.com.
Your e-mail address is safe with us! We will not share it with anyone else. See our detailed Privacy Policy.