The Best Time to Update Your Resume – Part 1 of 2
Summer has traditionally been a fairly slow season for job seekers. In previous issues of "Your Career Advocate," we've discussed how to take advantage of the "Summer Job-Search Doldrums," and actually use this period to your advantage! Many clients have taken our advice to heart, and have generated great successes throughout the Summer months.
Now that September has almost arrived and we will be moving into Fall, it's time to ask what YOU did over the Summer to update your resume and other documents in your "Career Portfolio." If your answer is "Nothing," then the time is NOW to "get caught-up" and bring your resume up-to-speed.
With this in mind, let's go back to basics. Here is an overview of your resume's building blocks. Following the structure below will ensure that your resume will work hard for you this Fall and throughout the rest of the year:
Elements of a Professional Resume
Regardless of format (chronological, functional, etc.), every resume will be composed of some standard sections. Resumes of experienced professionals should generally be two pages long. Below is a quick guide to the main elements that should be included in every resume.
Personal Information – Always include your full name, address, phone number, e-mail address – as well as a cell phone number and fax number (if you have one). At the top of the second page, be sure to include just your name again, along with the page number.
Summary – A brief statement of who you are, where you're "coming from," and what strengths and expertise you have to contribute to an organization. Five or six lines maximum. This will target and focus the reader on where you might fit into their organization. The content of your Summary must be oriented toward the benefits and contributions you offer as a professional. (You can think of the Summary as the "headline" in an article. If the reader is captivated by the "headline," they'll go on to read the body of the "article!")
If you would like to read this entire article, click here.
Click here to watch helpful career success videos!
About Ford Myers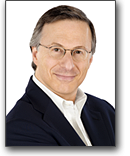 Ford R. Myers is an award-winning career coach and President of Career Potential, LLC. He is author of the best-seller, Get The Job You Want, Even When No One's Hiring. Ford's firm helps clients take charge of their careers, create the work they love, and earn what they deserve! He has held senior consulting positions at three of the nation's largest career service firms. Ford's articles have appeared in thousands of publications and web sites, and he has been interviewed on every major television and radio network. Ford has also conducted presentations at hundreds of companies, associations and universities. Learn more at https://careerpotential.com.
Your e-mail address is safe with us! We will not share it with anyone else. See our detailed Privacy Policy.