Free Teleseminar: 12 Habits of Highly-Effective Job Seekers
You're invited to attend a free teleseminar, entitled:
TITLE: The 12 Habits of Highly-Effective Job Seekers in a Down Market
DATE: Tuesday, December 14, 2010

TIME: 7:00pm Eastern; 4:00pm Pacific (teleseminar will last one hour)
COST: Free!
You CAN find a good job in a BAD economy – but not with conventional search techniques. You need a fresh approach! Today's job market is the toughest since the Great Depression, and many of the challenges are here to stay.
In this dynamic presentation, Executive Career Coach and author Ford R. Myers will reveal 12 of the most powerful strategies that consistently generate exceptional results for job seekers, "even when no one's hiring."
If you're ready to make a "quantum leap" in your job search and career success, you cannot afford to miss this content-rich call.
It's easy to participate! All you need is a phone, and you can call-in from anywhere at the designated time.
This is the first time I'll be doing this telseseminar, and spaces will fill-up quickly. So click on the link below to reserve your spot now and get the call-in details:
Tuesday, December 14, 2010
7:00pm Eastern Time
6:00pm Central Time      
5:00pm Mountain Time
4:00pm Pacific Time
I hope you'll join me! And if you know anyone else who would benefit from this helpful material, just forward them this information so they can attend as well.
Can't make the LIVE call? Register anyway and I'll send you a link to the recording afterward. (But you should do everything you can to be on the LIVE call, because you'll get a lot more out of it).
I look forward to "seeing" you on the call.
Best,
Ford
Ford R. Myers, President
Career Potential, LLC
Click here to watch helpful career success videos!
About Ford Myers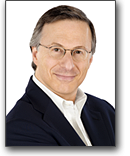 Ford R. Myers is an award-winning career coach and President of Career Potential, LLC. He is author of the best-seller, Get The Job You Want, Even When No One's Hiring. Ford's firm helps clients take charge of their careers, create the work they love, and earn what they deserve! He has held senior consulting positions at three of the nation's largest career service firms. Ford's articles have appeared in thousands of publications and web sites, and he has been interviewed on every major television and radio network. Ford has also conducted presentations at hundreds of companies, associations and universities. Learn more at https://careerpotential.com.
Your e-mail address is safe with us! We will not share it with anyone else. See our detailed Privacy Policy.