Successful Job Search Strategies for Mature Workers: Part 2
In Part 2 of this 3-part series, Ford R. Myers, Award-Winning Career Coach and Author, explains more about age discrimination and how a 50+ year old can go about finding a job they love.
Susan Fletcher:
I believe one of the biggest obstacles individuals have is their own self-fulfilling prophecy, "I'm too old." It has been drummed-in that, "OK, you're 50, you're 55, you're too old." I believe that can be a big barrier. Do you find that this is true with a lot of your clients, if they come-in believing that?
Ford Myers:
It's a huge barrier. I think you've put your finger on it when you said it's their own self-perception. The biggest challenge in this whole subject of problems with mature job seekers is their own self-concept, it's huge. In the career coaching process, we spend a good amount of time, if it's necessary, in the beginning of the relationship, trying to move beyond that perception that "I'm too old, I'm over the hill, no one's ever going to hire me."
Older workers have so much to offer. There's so much experience, so much business savvy. They have so much wisdom. I think most employers would be very wise, to look at, and consider hiring mature workers. It's just a real shame when a company has a policy, spoken or unspoken, not to hire people over 50. I think that's a real crime.
Susan Fletcher:
Luckily, a lot of companies, like Barclays, they are committed to hiring candidates who are over 50. They believe, like you said, that they have a long track-record of life experiences. These applicants can relate to their banking customers, as far as relationships and knowledge. How can job seekers identify other companies, or industries, like Barclays, that they can target?
Ford Myers:
Thankfully, the trend is changing a little bit. There are some companies that are finally realizing that mature workers have something very special to offer. Candidates can research, they can look online and read about companies and the different corporate cultures that these companies have. They can also network, in other words, talk to other people in your same stage of life.
Ask them what they have found, what companies they've identified, or where are they working? If you know five, or six, or eight people, who are 50, 60 years old, and they're working, find-out what those companies are, because clearly those firms embrace the mature worker. Maybe you can get a position there too. What the older worker should not do is try to buck the system, try to fight and prove to the company that they're wrong, and they should really hire older workers.
That doesn't work. If you're 60 years old, and you're trying to get a position in an internet advertising agency, where everybody there is 21, with spiked hair and rings through their noses, you're probably not going to get the offer. Don't try to get a job in a culture that's clearly not for you. Go for the company culture where it looks like they actually embrace folks like yourself.
Susan Fletcher:
How old is too old to get a job? For example, there's the movie "The Intern" with Robert De Niro, where he was in his 70s and he's out to land his new career. How old … If I'm 70, should I just hang it up, or should I try to pursue a career?
Ford Myers:
Absolutely not. If you have the desire to work, or the need to work, and if you still have the energy, and you're still clear in you're thinking, by all means, work until you don't want to work anymore. I had a client who was 83, a very successful business executive, in New York. He wanted to get a promotion and a raise at the age of 83. Now, a lot of people would have laughed at him.
I didn't laugh at him. I took him very seriously. I worked with him, using many of these techniques and strategies. He successfully wound-up getting the raise and the promotion at 83 years old. He was at least 10 years older than anybody else in the entire corporation. We're talking about a company with tens of thousands of employees. He also had a nickname around the business. Guess what his nickname was?
Susan Fletcher:
Tyke
Ford Myers:
No, it was "Flash," because he moved so fast and had a real sense of urgency. He got so much done, the younger workers couldn't even keep-up with him. He was that productive. He was a fantastic asset to the company. They kept him there and really rewarded him, until he couldn't work any longer and he had to quit because of health reasons.
Susan Fletcher:
So the message is, don't YOU make it an issue?
Ford Myers:
Right.
Susan Fletcher:
Keep going.
Ford Myers:
Don't give up. If you want to keep working, find a way.
Susan Fletcher:
That's interesting. The next thing I want to ask you is, should you try to appear younger and hide your age during the job search process? Meaning, avoid having dates on the resume and so on?
Ford Myers:
Right, on the application or whatever.
Susan Fletcher:
Or, just embrace it and say, "Hey, you know, I'm pushing 60 or 70."
Ford Myers:
Generally speaking, honesty is the best policy. Don't try to hide it. Don't try to pretend. Don't spend $25,000 on new hair, new facial surgery, it just makes no sense, they're going to know. The employer can figure-out, pretty quickly, how old you are, how long you've been working. I think you should just embrace it. Also, this will help to get rid of the prejudice that we have in this culture. Embrace it, go for it, make it the truth, make it real. Don't try to hide it and don't try to make-up stories.
Ford Myers:
Well, again, the two words I think are very appropriate here are current and stylish. You don't need to go out and spend tens of thousands of dollars on a whole new wardrobe. You just have to put yourself together in a way where you look current and stylish.
If you have very old clothes, old glasses, old shoes, it's time to replace them, certainly. Put yourself together in such a way that at least you look like you're current with today's fashions.
It's also about your personal style, like you said, the smile, the handshake, your hair. Make sure your hair, or if you're a guy with a beard or a mustache, make sure it's trimmed properly. Don't overdo it, ladies, with jewelry, or fancy scarves. Just look kind of tailored, professional, businesslike. That goes a long way.
TAKE THE NEXT STEP

Learn more at https://www.CareerPotential.com, or contact Ford directly at 1-610-649-4343 or contact@careerpotential.com.
Click here for your complimentary career consultation: https://careerpotential.com/free-career-breakthrough-session/
Click here to subscribe to the Career Potential YouTube channel:
https://www.youtube.com/channel/UCFTi0JQltxlKD6_YFAUhwYQ?sub_confirmation=1
Would you like to watch the video that is connected with this blog? Please contact Career Potential at 610-649-4343 or email us at contact@careerpotential.com for an exclusive link.
About Ford Myers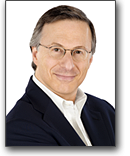 Ford R. Myers is an award-winning career coach and President of Career Potential, LLC. He is author of the best-seller, Get The Job You Want, Even When No One's Hiring. Ford's firm helps clients take charge of their careers, create the work they love, and earn what they deserve! He has held senior consulting positions at three of the nation's largest career service firms. Ford's articles have appeared in thousands of publications and web sites, and he has been interviewed on every major television and radio network. Ford has also conducted presentations at hundreds of companies, associations and universities. Learn more at https://careerpotential.com.
Your e-mail address is safe with us! We will not share it with anyone else. See our detailed Privacy Policy.