Successful Job Search Strategies for Mature Workers: Part 1
Is it true or is it a myth; that employers are reluctant to hire mature workers? In Part 1 of this 3-part series, Ford R. Myers, Award-Winning Career Coach and Author, explains more about age discrimination and how a 50+ year old can go about finding a job they love.
Susan Fletcher:
Is it true or is it a myth that employers are reluctant to hire the mature worker, those who are age 50-plus?
Ford Myers:
It is absolutely true, with many companies. I can't say it's true with every company, but it's very widespread. Age discrimination is real, and it's a serious problem for those of us who are 50 or over.
Susan Fletcher:
What do you consider the biggest obstacles job-seekers age 50 and over face today?
Ford Myers:
Well, in a word, I would say it's obsolescence, or at least perceived obsolescence. I also think that in this increasingly technological age that we live in, the younger bosses, who are now 30, or 40, or younger, will think of the older worker as being completely incapable of handling technology.
If you're 57 and you walk into an interview, and the interviewer is 31, their immediate assumption is that you don't even know how to turn on a computer, let alone be productive with technology in the office. What we're struggling with here is a perception problem, not a real problem.
Susan Fletcher:
What are some things that you can do if you are over 50 looking for a job, to improve your chances of getting that position?
Ford Myers:
Again, we want to fight against this perception that you're over the hill, that you can't perform with technology in the workplace. So one thing you can do is actually demonstrate that you are comfortable with technology and that you can be very productive in that kind of a business environment.
Another thing is to demonstrate speed and urgency. Show them that you mean business. Walk fast, act quickly, arrive early, leave late. Another thing people can do is enhance their appearance. They can make an effort to look more stylish and more current, instead of looking like they just stepped out of 1972. It's important to project the right image, as well as demonstrate you have the right skills.
Susan Fletcher:
Right, and again, you mentioned high energy and vitality. I guess that goes for everything from your voice, to the way you move, to the way you react.
Ford Myers:
And trying to be fit, trying to be healthy. I'm not saying everyone should work out at the gym 12 hours a day or lose 100 pounds, but try to be as fit and healthy, and as vital as you possibly can.
Susan Fletcher:
Another tip you give is keeping-up with current technology. As a baby boomer myself, I didn't really grow-up in the computer age. What tips do you have for me, to help me combat that and keep-up with the technology?
Ford Myers:
Well, as you said, keep up with technology! You want to be taking courses, workshops, or getting a tutor or mentor. Maybe your teenage kid can help you in this area. Definitely keep up with technology. Make it your business to be current with all your technological skills.
You can arrive at an interview with a laptop or with an iPad, showing that you are comfortable in that whole world of technology. These are just some of the techniques you can use to demonstrate your readiness for performance in a technology environment.
Susan Fletcher: Again, you mentioned the first impression, a strong handshake, a pleasant voice, a nice smile, all of these things.
What advice do you have regarding personal image? How about dress? I know when I decide what to wear, even for an interview, it's quite different from what I see my daughter, who's 23, wearing. I'm thinking, "You know, that doesn't really seem appropriate for someone my age." What can I do to make a positive appearance? What type of attire? What types of things do you recommend?
Ford Myers:
Well, again, the two words I think are very appropriate here are current and stylish. You don't need to go out and spend tens of thousands of dollars on a whole new wardrobe. You just have to put yourself together in a way where you look current and stylish.
If you have very old clothes, old glasses, old shoes, it's time to replace them, certainly. Put yourself together in such a way that at least you look like you're current with today's fashions.
It's also about your personal style, like you said, the smile, the handshake, your hair. Make sure your hair, or if you're a guy with a beard or a mustache, make sure it's trimmed properly. Don't overdo it, ladies, with jewelry, or fancy scarves. Just look kind of tailored, professional, businesslike. That goes a long way.
TAKE THE NEXT STEP
Learn more at https://www.CareerPotential.com, or contact Ford directly at 1-610-649-4343 or contact@careerpotential.com.
Click here for your complimentary career consultation: https://careerpotential.com/free-career-breakthrough-session/
Click here to subscribe to the Career Potential YouTube channel:
https://www.youtube.com/channel/UCFTi0JQltxlKD6_YFAUhwYQ?sub_confirmation=1
Would you like to watch the video that is connected with this blog? Please contact Career Potential at 610-649-4343 or email us at contact@careerpotential.com for an exclusive link.
About Ford Myers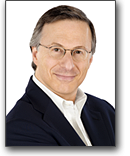 Ford R. Myers is an award-winning career coach and President of Career Potential, LLC. He is author of the best-seller, Get The Job You Want, Even When No One's Hiring. Ford's firm helps clients take charge of their careers, create the work they love, and earn what they deserve! He has held senior consulting positions at three of the nation's largest career service firms. Ford's articles have appeared in thousands of publications and web sites, and he has been interviewed on every major television and radio network. Ford has also conducted presentations at hundreds of companies, associations and universities. Learn more at https://careerpotential.com.
Your e-mail address is safe with us! We will not share it with anyone else. See our detailed Privacy Policy.