Successful Job Search Strategies For Mature Workers – Part 1 of 2
On July 2, 2010, CNNMoney.com ran an interesting article about older job candidates. Click here to read the article. It stated that "Companies are starting to hire again, but many are turning their backs on older job seekers." The piece went on to say, "The nationwide unemployment rate for older workers – while lower than that of younger workers – has barely moved since hitting a record high of 7.2% in December of 2009. This rate is currently 7.1%."
Here at Career Potential, we work with many senior executives who would be considered "mature workers." When it comes to age discrimination, these older job seekers have more control and recourse than they may think.
You can't change your chronological age, so don't waste mental energy thinking about it. But here are four practical strategies that can dramatically increase your chances of landing a great job at any age:
1. Energy level. Even if you're a mature worker, it's important to maintain a high level of energy and project real vitality. This allows you to take-on challenging projects, keep-up with the fast pace of business, and get things done quickly. So show-up early, move fast throughout the day, and work hard. It's essential to get enough sleep, eat a healthy diet and exercise regularly.
2. Technology skills. As an older candidate, you didn't grow-up in the computer age. But it's critical that you learn and practice technical skills. Get over your technophobia! Employers are much more likely to hire mature workers who can demonstrate strong computer skills and a comfort level with technology in general. This is a great way to compete effectively with younger candidates.
About Ford Myers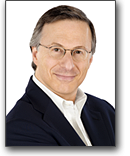 Ford R. Myers is an award-winning career coach and President of Career Potential, LLC. He is author of the best-seller, Get The Job You Want, Even When No One's Hiring. Ford's firm helps clients take charge of their careers, create the work they love, and earn what they deserve! He has held senior consulting positions at three of the nation's largest career service firms. Ford's articles have appeared in thousands of publications and web sites, and he has been interviewed on every major television and radio network. Ford has also conducted presentations at hundreds of companies, associations and universities. Learn more at https://careerpotential.com.
Your e-mail address is safe with us! We will not share it with anyone else. See our detailed Privacy Policy.