Should You Respond to Online Job Postings and "Help-Wanted" Ads? Part 1 of 2
Let's assume that you've just spent a lot of time preparing, strategizing and tooling-up for a job search. Now, you're finally ready to get into action. What's the first thing you're likely to do? Of course! Go online (or open a newspaper or trade publication), to start scanning the job postings and help-wanted ads. You need to send out as many resumes as you can, as quickly as possible, right? WRONG!!!
Most job seekers focus far too much time and energy on Internet job postings and help-wanted ads. When the job market is tight and no one's hiring, these are the WORST places to look for a job – your probability of success is close to zero. Our experience shows that only one job in ten is ever advertised, and only one in ten of those is any good! That leaves about 1% of help-wanted ads and job postings that are worthwhile. Newspaper ads represent the bottom of the job-seeking barrel: entry-level opportunities, high-turnover jobs, and straight-commission sales positions. This means that only 1% of "good jobs" are ever advertised – jobs for which 100% of your competition is also applying.
With the advent of the Internet, of course the whole want-ad world changed forever. "Job board" web sites now number in the thousands, with more popping-up every day. While these web services have improved the convenience and efficiency of finding job postings, unfortunately the quality of the listings, and the results you can expect from them, are usually very poor.
And yet, every job seeker seems to spend hours and hours sending resumes into this "online black hole," hoping that maybe one, just one, of their resumes will land on the right person's desk and generate the interview they've been dreaming of. (Sound familiar?)
To read this article in its entirety, click here.
Click here to watch helpful career success videos!
About Ford Myers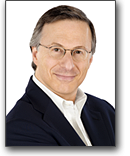 Ford R. Myers is an award-winning career coach and President of Career Potential, LLC. He is author of the best-seller, Get The Job You Want, Even When No One's Hiring. Ford's firm helps clients take charge of their careers, create the work they love, and earn what they deserve! He has held senior consulting positions at three of the nation's largest career service firms. Ford's articles have appeared in thousands of publications and web sites, and he has been interviewed on every major television and radio network. Ford has also conducted presentations at hundreds of companies, associations and universities. Learn more at https://careerpotential.com.
Your e-mail address is safe with us! We will not share it with anyone else. See our detailed Privacy Policy.