Seven Truths of Career Success Part 1
Did you know that the most likely candidate doesn't always get the job? Who does? Find out now! In Part 1 of this 3-part series, Ford R. Myers, Award-Winning Career Coach, and Author shares Seven Truths of Career Success.
Susan Fletcher:
You've identified Seven Truths, or tenets, of career success. How did you come up with these seven truths?
Ford R. Myers:
It's just from observation. Working with thousands of clients over decades in career coaching, you get to see what's real and what's not, what's true and what's not. You get to see certain themes emerging as crystallized truths, facts that seem to prove themselves out. And they become guiding principles, in addition to truths of career success.
Susan Fletcher:
The first one is a little alarming. Truth number one: "The most qualified candidate doesn't necessarily get the job." If this is true, then who does get the offer?
Ford R. Myers:
I think the person who gets the job is the best self-marketer and the best question asker. So, a person who is very savvy and sophisticated in their self-marketing will be the one most likely selected for the job – not the one who's most qualified in many cases. Also, a person who asks great questions and really engages in meaningful conversation will often get the offer.
Susan Fletcher:
So it's the person who really communicates his or her value to the employer?
Ford R. Myers:
Well said!
Susan Fletcher:
But does that person necessarily keep the job, long-term?
Ford R. Myers:
Well, if they like it and it's a good fit, of course, they can keep it for as long as it seems appropriate. Part of the Seven Truths is learning what you love, where you belong, and creating a career plan that will get you to your ultimate career destination.
Susan Fletcher:
All right, so if I'm the most qualified person, I'd better learn to communicate that.
Ford R. Myers:
Yes, I call it, "Articulating your value."
Susan Fletcher:
OK, and can you give me a tip on how to better do that? What I can do to help better articulate my value to an employer?
Ford R. Myers:
Well, you do this on paper, and you do this in oral presentation as well. So in your documents, you've got to have great accomplishments listed. Back them up with credibility documents like testimonials. Also, whether it's by phone or in person, be able to tell your Accomplishment Stories in such a way that they really resonate with the listener.
Susan Fletcher:
OK. You mentioned Accomplishment Stories. Do you tell stories during the interview?
Ford R. Myers:
Yes! Clear examples that provide evidence or proof of the way you have successfully addressed similar challenges in the past, in other positions.
Susan Fletcher:
The second truth of career success you mentioned is: "The best time to work on your career is when your job is secure." Wow! That goes against the grain. Really? I thought the best time for me to work on my career was when I need a job. How do you manage both?
Ford R. Myers:
Well, you mentioned very clearly what the big problem is. People wait until a crisis arises before they spring into action and start getting themselves ready for a new role. It's like when you're in business if you have a lot of clients and you're really busy in your own company, and things are going great – well, that's the time you need to be selling most. Because those projects are going to come to an end. Then what? You have no pipeline, no new clients. This is a cardinal sin of small business owners. Same with your job. If you're busy in your job, and you're not paying any attention to the future or building your career or updating your documents or improving your skills, you're going to be caught in the mud when and if your job ends. So when your job is secure, that's the time to be working most on your career skills, developing other possibilities and connections, improving your documents, and so forth.
TAKE THE NEXT STEP
Learn more at https://www.CareerPotential.com, or contact Ford directly at 1-610-649-4343 or contact@careerpotential.com.
Click here for your complimentary career consultation: https://careerpotential.com/free-career-breakthrough-session/
Click here to subscribe to the Career Potential YouTube channel:
https://www.youtube.com/channel/UCFTi0JQltxlKD6_YFAUhwYQ?sub_confirmation=1
Read Part-2 of this series here: https://careerpotential.com/seven-truths-of-career-success-part-2/
Click here for Part-3 of this series: https://careerpotential.com/seven-truths-of-career-success-part-3-2/
Would you like to watch the video that is connected with this blog? Please contact Career Potential at 610-649-4343 or email us at contact@careerpotential.com for an exclusive link.
About Ford Myers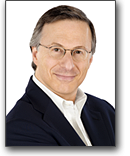 Ford R. Myers is an award-winning career coach and President of Career Potential, LLC. He is author of the best-seller, Get The Job You Want, Even When No One's Hiring. Ford's firm helps clients take charge of their careers, create the work they love, and earn what they deserve! He has held senior consulting positions at three of the nation's largest career service firms. Ford's articles have appeared in thousands of publications and web sites, and he has been interviewed on every major television and radio network. Ford has also conducted presentations at hundreds of companies, associations and universities. Learn more at https://careerpotential.com.
Your e-mail address is safe with us! We will not share it with anyone else. See our detailed Privacy Policy.