Sales 101 in Job Interviews: Part 3
In Part 3 of this 3-part series, Ford R. Myers, Award-Winning Career Coach, and Author explains how a job interview is, in many ways, like a sales call.
Susan Fletcher:
Now all good sales reps really have good follow-through. What follow-through do you advise to any candidate that's out there on an interview? What good follow-up?
Ford Myers:
First and foremost, send a great thank-you note. There are many employers, including me, who will never hire a person if they don't send a prompt thank-you note, so it has to be done quickly. It has to be done well. In this thank-you note, once again, you can summarize their needs and problems, your assets, your strengths, and make that marriage, make the connection. If during the interview you said you would send them an article, or if there's something you wanted to pass along to them, make sure you follow through on your commitments. Don't say you're going to do something and then not do it. They want to see that you are responsible and that you're professional. So, those are some tips that can help you to follow up after the interview.
Susan Fletcher:
Now, should it be a handwritten letter or should it be an email?
Ford Myers:
Generally an email note in today's world is acceptable and appropriate. If you had a very unusual kind of interview that lasted a really long time, or you made an incredibly close personal connection with the interviewer, then sometimes a handwritten note can work very, very well, but I'd say in 90% of the cases we're going to be using email. Again, remember these are all small sales techniques. These are all ways of demonstrating that you have polished skills in Sales 101. The interview is a sales call. This is a way of closing the sale and getting more business. In this case your client or your customer is the interviewer. Make the sale. Try to close the deal.
Susan Fletcher:
What are some characteristics of a good salesperson for the interview? What would the behaviors or the characteristics be?
Ford Myers:
It's very much like if you were selling anything else. You and I have done sales in the business world, it's very, very, very similar. Preparation, knowing your product which in this case is you, knowing your customer which is the interviewer, right?
Susan Fletcher:
Mm-hmm (affirmative).
Ford Myers:
And being ready for anything. Thinking outside the box, practice, preparation again. This is what it's all about. It's what it's all about.
Susan Fletcher:
Say we go through this whole sales. We do everything. We tell them, we demonstrate it again, and we remind them in the thank you. What happens if we get that rejection letter? What can we do? Is that the end of it?
Ford Myers:
Well, part of closing a sale and the after sale behavior is to burn no bridges and try to create victory out of defeat. So, for example, if you get turned down you can write them a letter. Instead of being angry, and running away and pretending, instead be open about this. Be positive. You've already established a relationship.
Presumably you had a pleasant conversation with the interviewer even though you didn't get the offer, so you can send a letter saying "Although I'm disappointing that I didn't get this position, I was very excited about the opportunity. It was a real pleasure to meet you, and I'm very impressed with your organization.
If for any reason the selected candidate does not work out I hope that you'll contact me, because I would still be interested in talking with you about the opportunity, and if another position opens up at your company with similar roles and responsibilities, now that we've gotten to know each other I hope that you'll contact me first so that I can come in for another interview."
Susan Fletcher:
Wow, what a great way to impress someone. So, really viewing a job interview as Sales 101, it makes it a great experience. Hopefully you get that offer, but even if you don't you've kept it open for future opportunities.
Ford Myers:
Exactly.
TAKE THE NEXT STEP
Learn more at https://www.CareerPotential.com, or contact Ford directly at 1-610-649-4343 or contact@careerpotential.com.

Click here for your complimentary career consultation: https://careerpotential.com/free-career-breakthrough-session/

Click here to subscribe to the Career Potential YouTube channel: https://www.youtube.com/channel/UCFTi0JQltxlKD6_YFAUhwYQ?sub_confirmation=1
Would you like to watch the video that is connected with this blog? Please contact Career Potential at 610-649-4343 or email us at contact@careerpotential.com for an exclusive link.
About Ford Myers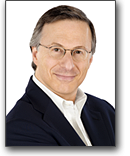 Ford R. Myers is an award-winning career coach and President of Career Potential, LLC. He is author of the best-seller, Get The Job You Want, Even When No One's Hiring. Ford's firm helps clients take charge of their careers, create the work they love, and earn what they deserve! He has held senior consulting positions at three of the nation's largest career service firms. Ford's articles have appeared in thousands of publications and web sites, and he has been interviewed on every major television and radio network. Ford has also conducted presentations at hundreds of companies, associations and universities. Learn more at https://careerpotential.com.
Your e-mail address is safe with us! We will not share it with anyone else. See our detailed Privacy Policy.