Sales 101 in Job Interviews: Part 2
In Part 2 of this 3-part series, Ford R. Myers, Award-Winning Career Coach, and Author explains how a job interview is, in many ways, like a sales call.
Susan Fletcher:
We've heard lately of behavioral interviews where they ask a situational question. I guess this is the time where you could really sell yourself then and what, use these accomplishment stories. Could you explain about the behavioral interview and sales, how that relates?
Ford R. Myers:
Sure. Well the behavioral questions are questions where they try to give you a scenario and they ask you how would you solve it? If you came to work here and we had this and this problem, what would you do to solve it? I think it's a mistake to try to immediately give them solutions and tell them exactly how to solve all their problems, instead focus on your accomplishment stories. Tell a story about a time in the past when you addressed a similar problem or challenge successfully and the positive results that you were able to produce. That's a much better answer than trying to solve the employers needs right there on the spot.
Susan Fletcher:
Okay. Just like sales, you want to give them a concrete answer that they can remember and it would resonate with them?
Ford R. Myers:
Yes.
Susan Fletcher:
You're actually selling yourself to meet that need or that problem that you've learned about.
Ford R. Myers:
Yes, and mostly by employing your accomplishment stories.
Susan Fletcher:
Okay. Now what if you're the employer, or as we say, the customer in the sales, and you're kind of quiet and reticent and I'm trying to find out those hidden needs? How do you really dig? What kinds of questions can I ask in an interview to find out what those hidden needs are that they may not want to share up front? How do you get at those latent, or those hidden needs?
Ford R. Myers:
I think you have to build some trust. Again, they will reveal more information to you if you show that you genuinely care. That you're sincerely interested in being of help, being of service. That also takes the pressure off. You don't sound like a salesperson when you're demonstrating genuine care, and sincere interest, so it becomes easier and easier the more you demonstrate that care and concern.
Susan Fletcher:
All right. During this sales call or the interview, so to speak, how do you effectively close it out at the end so that you're the candidate of choice?
Ford R. Myers:
Okay. We all want to be the candidate of choice. We want to be selected for the position. That's a given. The best way I think to facilitate that process is to summarize. When you get to the end of the interview and you can tell that it's coming to a conclusion, it's a great idea to run through with them again their stated needs, right. "You said you needed this, Mr. Smith. You also said this was a really big concern of yours. You said that one of your biggest issues here is," whatever. "Well as I told you earlier I have direct experience with dot-ta-dot-ta-dah. I also have solved the kinds of problems you mentioned in XYZ. Finally, the thing that keeps you up at night I addressed that issue as well and I gave you specific results that I produced in that area, so I seem to be an excellent fit. Wouldn't you agree, Mr. Smith?"
Mr. Smith says, "Well, yes. Actually, you check all the boxes. You seem to be a great candidate." "Well Mr. Smith I'm very excited in this role and I think I would do a fabulous job for you and meet all the needs that we've been talking about. What are our next steps? Where do we go from here?" You're confirming that you can do everything they need. You summarize the fact that you are indeed a great candidate. You're saying I'm really excited about it. What do we do next? What's the next step to move us forward? There's even another question that I think gets you extra points. The question is this. "Mr. Smith, now that you've gotten to know me and I've shared my accomplishment stories with you and we've discussed your needs, problems, and challenges, is there any reason that you might not proceed with me as a candidate? Are there any concerns, issues, doubts that you have that I could address today before we finish our conversation?"
Susan Fletcher:
I like that. That's very bold.
Ford R. Myers:
It's bold, but it works beautifully because it gets those final hidden objections out of the way. It can increase your number of offers, I think, by at least 50%.
Susan Fletcher:
Yeah. It's definitely going to differentiate yourself.
Ford R. Myers:
Right.
Susan Fletcher:
That's for sure.
Ford R. Myers:
Right.
TAKE THE NEXT STEP
Learn more at https://www.CareerPotential.com, or contact Ford directly at 1-610-649-4343 or contact@careerpotential.com.
Click here for your complimentary career consultation: https://careerpotential.com/free-career-breakthrough-session/
Click here to subscribe to the Career Potential YouTube channel: https://www.youtube.com/channel/UCFTi0JQltxlKD6_YFAUhwYQ?sub_confirmation=1
Would you like to watch the video that is connected with this blog? Please contact Career Potential at 610-649-4343 or email us at contact@careerpotential.com for an exclusive link.
About Ford Myers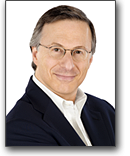 Ford R. Myers is an award-winning career coach and President of Career Potential, LLC. He is author of the best-seller, Get The Job You Want, Even When No One's Hiring. Ford's firm helps clients take charge of their careers, create the work they love, and earn what they deserve! He has held senior consulting positions at three of the nation's largest career service firms. Ford's articles have appeared in thousands of publications and web sites, and he has been interviewed on every major television and radio network. Ford has also conducted presentations at hundreds of companies, associations and universities. Learn more at https://careerpotential.com.
Your e-mail address is safe with us! We will not share it with anyone else. See our detailed Privacy Policy.