Sales 101 in Job Interviews: Part 1
In Part 1 of this 3-part series, Ford R. Myers, Award-Winning Career Coach, and Author explains how a job interview is, in many ways, like a sales call.
Susan:
What's the relationship between a job interview and the sales process?
Ford:
Well, the interview in my opinion, is the sales call. Don't think of sales as a dirty word. People are afraid of sales. A lot of people don't like sales. But when you really think about it, going into an interview, you're selling yourself. You're trying to get them to say "yes". You're the sales person, the interviewer is the customer or the client. So I often talk to my clients about the interview as sales 101. It's basic fundamentals sales skills.
Susan:
Alright, this is a real shift from the ways interviews used to be conducted, isn't it?
Ford:
Well, in the old days, 20, 30, 40 years ago, it was mostly like an interrogation. The interviewer would ask questions, you would answer, they'd ask you another question, you'd answer, and that was the whole interview. That's not how it is anymore. Now you have to go in and be ready to articulate your value in a very compelling way.
Susan:
So you are really making a consultative sales call, is that what it's about?
Ford:
I think that's a great way to put it, yes.
Susan:
So you're going in as a consultant rather than a job seeker. Is that what you're saying?
Ford:
Well yes, because it's all about them. It's all about the employer. What did they need? What's their pain point? What problems of theirs are you going to be solving? You've got to be able to sell yourself as, again, the solution provider. The person who can meet their needs and make their business more successful, more profitable, more efficient, more productive.
Susan:
Alright, so if it's a sales call and I used to be in sales so I remember one of the big things about sales is preparation. What can you do to prepare before you even get into that interview, to make that call?
Ford:
Well preparation is the key word. You want to do a lot of research. Get to know as much as you possibly can about the company, about their history, their product, their service, even perhaps about their interviewers, the people who will be speaking to you. Another thing to think about-
Susan:
Wait a minute, stop there. Their interviewers? How do I go about finding out about the interviewers?
Ford:
Because before the interview, you can ask the person coordinating it, whether it's the HR representative or someone else in the administration of the company, ask them who you're going to be meeting with. That's a very reasonable question and that means that then you can do some research on that person, maybe learn about their history, where they've worked, what are their hot buttons, then you can come in much much more prepared. Not just with knowledge of the company, and their products and services, but also about the people.
Susan:
Alright, so you're going to prepare for the sales interview. What if I'm someone that's really not into selling, that I don't feel comfortable, it's really distasteful. How do you coach people to really feel confident and go into it like a sales call?
Ford:
Well, preparation is key. We create tools, for example, the accomplishment stories. If a person knows their accomplishments and can tell those stories very clearly and succinctly, that level of preparation makes them feel more confident, more secure. In addition, this is not heavy duty selling. This is more like a conversation. It's a give-and-take, asking questions, getting to know the employer and the interviewer better. It's a dialogue more than it is a heavy, pushy sales process. That's not what this is.
Susan:
Alright, so you're really saying focus on, it's all about them, about their needs.
Ford:
Their needs, their problems, their challenges, really showing genuine interest, getting to really understand what keeps them up at night.
Susan:
And what types of questions or what types of things can I do in the interview to uncover the needs?
Ford:
Well, there's probing questions. This is a dialogue. It's not a heavy duty, high-pressure sales call. It's a conversation. Showing genuine interest in their problems and needs, asking questions to get below the surface, asking questions like "Tell me more about that please" or "That sounds really interesting, can you please elaborate?" Or "How do you mean that exactly?" Or "What solutions have you tried that maybe haven't worked and why do you think they didn't work?" So you're in this consulting mindset, asking probing questions, getting below the surface, and you're also sending a message which is "I really care. I really want to understand what your concerns are." That goes a long way in an interview.
Susan:
So it's really listening, asking questions, and then trying to meet their needs. How do I demonstrate that I can solve their problems or meet those needs?
Ford:
Okay, good question. So when they tell you about a particular need or problem, you should be thinking about accomplishments that you've had in your previous career, in your previous work history, and you can bring up some of those accomplishment stories and tell them to the interviewer as examples, as proof, as evidence. The interviewer is wondering "Can she do what I need? Can she help me?" If you have solid evidence, proof, in the form of your accomplishment stories, then you will convince the person that you might be the right candidate for the position.
TAKE THE NEXT STEP
Learn more at https://www.CareerPotential.com, or contact Ford directly at 1-610-649-4343 or contact@careerpotential.com.
Click here for your complimentary career consultation: https://careerpotential.com/free-career-breakthrough-session/
Click here to subscribe to the Career Potential YouTube channel: https://www.youtube.com/channel/UCFTi0JQltxlKD6_YFAUhwYQ?sub_confirmation=1
Would you like to watch the video that is connected with this blog? Please contact Career Potential at 610-649-4343 or email us at contact@careerpotential.com for an exclusive link.
About Ford Myers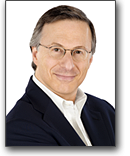 Ford R. Myers is an award-winning career coach and President of Career Potential, LLC. He is author of the best-seller, Get The Job You Want, Even When No One's Hiring. Ford's firm helps clients take charge of their careers, create the work they love, and earn what they deserve! He has held senior consulting positions at three of the nation's largest career service firms. Ford's articles have appeared in thousands of publications and web sites, and he has been interviewed on every major television and radio network. Ford has also conducted presentations at hundreds of companies, associations and universities. Learn more at https://careerpotential.com.
Your e-mail address is safe with us! We will not share it with anyone else. See our detailed Privacy Policy.