Retirement: The Need for Retirement Planning
Retirement: A Natural Evolution of Career Development.
Are you putting the idea of retirement on the back burner? Learn more about the Need for Retirement Planning. In Part 1 of this 11-part video series, Ford R. Myers, Retirement Coach, Award-Winning Career Coach and Author, puts a spotlight on retirement planning.
When it comes to the subject of retirement, most people are in some sort of denial, avoidance.
I call it "the big black hole." Most people don't want to think about it, they don't want to talk about it, they just ignore the whole subject. They know it's coming at some point, but they don't want to focus on it. So they don't pursue a plan, they don't get expert help, they don't read books, they don't go to seminars.
It's very interesting to me that even though we're all going to get there eventually, nobody wants to talk about it.
Nobody wants to think about it. The only thing they typically will talk about is, "Do I have enough money to retire?" Well, that's a fine question, but it's only one question in a whole range of important questions, but people don't even know what questions to ask. They don't know how to think about this. They don't know where to put it in their consciousness. It's almost like a taboo subject. The question about "do I have enough money to retire" is basically meaningless, unless you have addressed these other topics first.
I believe not only do people have to consider these other subjects, but they have to address these criteria first – before they get to the money question. Which is exactly backward of how 99% of people in our culture approach this whole conversation. Now, we can have a long conversation about why people avoid this topic. Maybe it has to do with mortality. Maybe it has to do with insecurity. We could go on and on and on. There are at least 50 reasons why people avoid this whole topic and don't want to deal with it, but that's not the subject for today.
What I want to do instead is help to raise consciousness and raise awareness.
What I want to do today is give you a sense of where you are and where you're not on this subject of retirement. The goal is not to provide you with all the answers, but to introduce you to the considerations and to help you formulate the right questions to open a dialogue. I want to raise awareness and put a spotlight on the subject of retirement planning. So no, you're not going to leave here with all the answers, but you will leave here today with a higher level of understanding – to know what questions to ask and to know where you need to go from here, to move your process forward.
TAKE THE NEXT STEP
Learn more at Career Potential's RetireVision Program, or contact Ford directly at 1-610-649-1778 or contact@careerpotential.com.
Click here to watch other videos in this series: Retirement Video Series
Click here to subscribe to the Career Potential YouTube channel:
https://www.youtube.com/channel/UCFTi0JQltxlKD6_YFAUhwYQ?sub_confirmation=1
About Ford Myers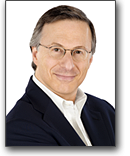 Ford R. Myers is an award-winning career coach and President of Career Potential, LLC. He is author of the best-seller, Get The Job You Want, Even When No One's Hiring. Ford's firm helps clients take charge of their careers, create the work they love, and earn what they deserve! He has held senior consulting positions at three of the nation's largest career service firms. Ford's articles have appeared in thousands of publications and web sites, and he has been interviewed on every major television and radio network. Ford has also conducted presentations at hundreds of companies, associations and universities. Learn more at https://careerpotential.com.
Your e-mail address is safe with us! We will not share it with anyone else. See our detailed Privacy Policy.