Re-Discovering Your Career Passion – Part 1 of 2
Do you ever feel like you've lost touch with the enthusiasm and passion you once felt about your career?
Remember when you were just starting-out at your first job, or you were a recent graduate? You probably thought that any job would be available to you; that every employer would want to hire you. You were excited about your prospects and believed that you had something wonderful to share.
But now that you've been in the work-world for quite a while, and have had a series of jobs with several different companies, have you become cynical or resigned in your work-attitude? Are you unsure as to which direction to turn next?
As a professional Career Consultant, I have found that this loss of career passion and enthusiasm is very common – and it's one of my most troubling observations.
To address this problem, I came up with an amazingly simple exercise, which I use with my clients. It helps them understand why this has happened to them, and what steps they need to take to re-discover their career passion.
If you're thinking, "It's too late for me," I'd like to challenge you on that assumption. Allow me to show you how, by performing an internal evaluation and re-visiting your true priorities, you really can re-discover the career of your dreams!
Ready to get started?
To read the entire article – visit https://careerpotential.com/career-advice/re-discovering-your-career-passion/
Click here to watch helpful career success videos!
About Ford Myers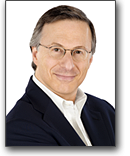 Ford R. Myers is an award-winning career coach and President of Career Potential, LLC. He is author of the best-seller, Get The Job You Want, Even When No One's Hiring. Ford's firm helps clients take charge of their careers, create the work they love, and earn what they deserve! He has held senior consulting positions at three of the nation's largest career service firms. Ford's articles have appeared in thousands of publications and web sites, and he has been interviewed on every major television and radio network. Ford has also conducted presentations at hundreds of companies, associations and universities. Learn more at https://careerpotential.com.
Your e-mail address is safe with us! We will not share it with anyone else. See our detailed Privacy Policy.