The Power of "Pull Marketing" in Your Job Search: Part 2
In Part 2 of this 3-part blog, Ford R. Myers, Award-Winning Career Coach and Author, discusses how "pull marketing" helps you achieve your career potential.
Susan:
You also mentioned, one of the key critical behaviors I found interesting, was "stop acting like an applicant and start acting like an expert."
Ford:
Right. Well, think about an applicant. An applicant is someone who is applying for jobs. They're desperate for a new opportunity. They're nervous. They're under pressure. It's all about them. I need a job. I need a salary. You know what? The employers don't care. What the employers care about is "what are you going to do for me, starting today?" Employers care about the employer's needs, not the applicant's needs. So, nobody likes an applicant. It's just another resume on a stack of resumes.
However, if you can establish yourself as an expert, a thought leader in your niche, then the interviewer, the employer or the recruiter gets interested because they see you now as a potential solution provider. Someone who can help them with their business problems and business needs. Someone who they can get on board to provide value and add a lot more to the company's success. So, if you focus on your needs as an applicant, you won't go very far, in my opinion. Focus on the employer's needs and build that expert status. Build that credibility. That's the way to get yourself into the pull marketing zone.
Susan:
Okay. You mentioned about being a problem solver. All employers, they're looking for someone to solve a problem. You mentioned the advice of "stop being a job seeker and be a problem solver." How can we uncover some of these problems?
Ford:
As I said before, you want to be a solution provider or as you say, a problem solver. Absolutely right. How do you do that? Well, you first have to understand your audience. Understand your client. In this case, your client essentially is the employer. So, come at it more like a consultant, an expert, a thought leader. Ask questions. Probing questions about the employer's needs, problems, and challenges. Get under their skin a little bit. Get to their pain point. Get to understand how you can provide the most value. Solutions, helping, being of service. This is the right mindset for the candidate, instead of acting like a desperate applicant.
Susan:
So, it's changing that whole thought mode to "I'm going to be a solution provider for you" and pulling that in. That's a great point. Now, you mention social media. I'm pretty good at social media, but I'm not up the millennials. What advice would you give me to help pull more or attract employers, increase my visibility if I'm not that great with Twitter. I do Facebook, LinkedIn. What could I do on a regular basis to really boost my visibility and pull people in?
Ford:
It's all about engagement. When you're on social media, it's not just about creating a nice profile and then leaving it there for the next year. You want to engage. You want to be actively involved in online conversation with people. In the professional world, LinkedIn is the 800 pound gorilla. You've got to be tuned-in to LinkedIn if you're managing your career or looking for a new opportunity. It's basically all about LinkedIn at this point. So, on LinkedIn, one way to engage is to write articles or posts and put them up on your feed or on your LinkedIn groups.
You can also be interacting with others, responding or commenting or liking their posts. You can also get very involved in posting things such as slide presentations or audios or videos on your own LinkedIn profile. There are so many ways to get actively engaged on LinkedIn. The goal here, again, is to show yourself as a thought leader, as a person who's engaged in your own market, your own business, your own niche.
Put your ideas out there. Post your articles. Comment on other people's posts and they can then begin to see that you have a voice in your marketplace. You're someone they need to pay attention to. You're building credibility slowly, building your visibility, and that will matter in the long run.
Susan:
Great. That will "pull" them, so to speak.
Ford:
Exactly.
Susan:
One question I have. I'm a job seeker. I'm on LinkedIn. In my headline, should I put "currently looking for positions" or should I put "expert?" Should you put "expert career coach?" Which is preferred to let people know you want an opportunity or that you're an expert? What advice do you give?
Ford:
There is some debate about this, but I have learned and I have really come to the conclusion that it's not a good idea to put right in the top of your LinkedIn profile "looking for a new job" or "currently in transition." I don't think that's a good idea because think about it – experts, thought leaders – they're not looking for a new job. People are coming and trying to get them to work for them. They're being recruited constantly.
If you're an expert with high credibility and visibility, you don't want to advertise the fact that you're out of work and looking for a job. Instead, just promote your expertise. If you're an expert in operations or technology implementation or whatever it may be, put that right under your name in your LinkedIn profile. Don't say, "Looking for new opportunity."
Take The Next Step
Learn more at www.CareerPotential.com, or contact Ford directly at 1-610-649-4343 or contact@careerpotential.com.
Click here for your complimentary career consultation: https://careerpotential.com/free-career-breakthrough-session/
Click here to subscribe to the Career Potential YouTube channel: https://www.youtube.com/channel/UCFTi0JQltxlKD6_YFAUhwYQ?sub_confirmation=1
Would you like to watch the video that is connected with this blog? Please contact Career Potential at 610-649-4343 or email us at contact@careerpotential.com for an exclusive link.
About Ford Myers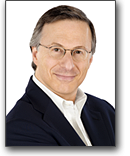 Ford R. Myers is an award-winning career coach and President of Career Potential, LLC. He is author of the best-seller, Get The Job You Want, Even When No One's Hiring. Ford's firm helps clients take charge of their careers, create the work they love, and earn what they deserve! He has held senior consulting positions at three of the nation's largest career service firms. Ford's articles have appeared in thousands of publications and web sites, and he has been interviewed on every major television and radio network. Ford has also conducted presentations at hundreds of companies, associations and universities. Learn more at https://careerpotential.com.
Your e-mail address is safe with us! We will not share it with anyone else. See our detailed Privacy Policy.