Poll: Who has a cool job?
With a job market as crummy as this one, many of us aren't bothering to take the time to think about our current job satisfaction. After all, we should be lucky to have any job, right?
Not necessarily. Some of us have managed to secure our dream jobs, the jobs that allow us to use our gifts and explore our passions, the jobs that we might have dreamed of for years, the jobs that offer an ideal and comfortable situation.
It's easy at a time like this to get bogged down in bad news and frustrating statistics, so let's try something different. Let's hear from those of you who have landed that amazing job. Don't be shy; brag away! How did you get it? What tools were most important? Tell us in the poll below, and feel free to elaborate in the comments.
[poll id="3″]
Click here to watch helpful career success videos!
About Ford Myers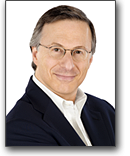 Ford R. Myers is an award-winning career coach and President of Career Potential, LLC. He is author of the best-seller, Get The Job You Want, Even When No One's Hiring. Ford's firm helps clients take charge of their careers, create the work they love, and earn what they deserve! He has held senior consulting positions at three of the nation's largest career service firms. Ford's articles have appeared in thousands of publications and web sites, and he has been interviewed on every major television and radio network. Ford has also conducted presentations at hundreds of companies, associations and universities. Learn more at https://careerpotential.com.
Your e-mail address is safe with us! We will not share it with anyone else. See our detailed Privacy Policy.