Perpetual Career Management – Part 3
What is the difference between doing your job and managing your career? In Part 3 of this 3-part series, Ford R. Myers, Award-Winning Career Coach and Author, explains the difference and how you can successfully manage your career.
Susan Fletcher:
When people think of networking, they think of making contacts to promote their business or their job search. But in your 10 Vital Strategies article, you also recommend asking "How can I help you?" How does that work in promoting perpetual career management and helping your own career?
Ford R. Myers:
I look at this as a long-term effort of building your reputation or building your "brand," as some people call it. Everybody needs something, everybody has interests, everybody has priorities. If you're good at asking about and fulfilling some of those needs, if you have a reputation built over many years of being service-oriented, providing real value, showing genuine generosity, that's going to take you very, very far.
So I think that part of networking, which is, therefore, part of perpetual career management, is building your reputation of being generous, helpful, interested, engaged.
Susan Fletcher:
What are some of the reasons people don't take advantage of doing this? What causes people not to do this, besides time? Why don't they try to build their careers in this way?
Ford R. Myers:
Well, perpetual career management takes extra time, extra effort, extra discipline – and some people simply have never heard of this and never thought of it. You know, most people go to their job, they come home, they go to their job, they come home. So this never even occurs to them. I think this line of reasoning appeals to people who are ambitious, people who want to grow and improve, who really embrace the concept of professional and personal development.
Susan Fletcher:
You also mentioned always asking, "How can I contribute more?" Is this something you say internally or do you put it right out there to the managers and the folks around you?
Ford R. Myers:
Part of perpetual career management is improving your own performance at work when you have a job. So it's not just outside of the job, it's also within your job. It's about asking for more responsibility. It's something that you put right out there to your boss, to your team.
This is where a lot of people will say to me, "But I don't even have enough time to do what I'm already supposed to be doing. How can I possibly ask for more responsibility?" Well, that's a longer conversation. It usually has to do with learning delegation skills, being more selective about where you spend your time and effort.
But the quick answer to your question is yes, you put it right out there. You actually ask for more responsibility when it seems appropriate. This will get you selected for the plum assignments, the high-visibility assignments. This is what will get you promoted when a new opportunity arises
Susan Fletcher:
And also investigating other opportunities. It's almost like be ready to move up at the drop of a hat. That's another strategy. Again, it's like building that arsenal so in case that job doesn't work out or in case something changes within that organization, you're ready on a moment's notice to move forward in your career.
Ford R. Myers:
That's right, and perpetual career management is all about being prepared for anything. It means you're always at the top of your game, it means you're always ready. Your materials are ready, your documents are ready, your oral statements are ready, your connections, and your network, and your contacts with recruiters are always current.
It's a very different mindset. It's very empowering and engaging. It's something that can give a person a greater sense of control and really open-up possibilities for the future that otherwise wouldn't exist!
TAKE THE NEXT STEP
Learn more at https://www.CareerPotential.com, or contact Ford directly at 1-610-649-4343 or contact@careerpotential.com.
Click here for your complimentary career consultation: https://careerpotential.com/free-career-breakthrough-session/
Click here to subscribe to the Career Potential YouTube channel:
https://www.youtube.com/channel/UCFTi0JQltxlKD6_YFAUhwYQ?sub_confirmation=1
Would you like to watch the video that is connected with this blog? Please contact Career Potential at 610-649-4343 or email us at contact@careerpotential.com for an exclusive link.
About Ford Myers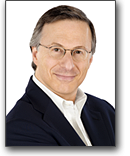 Ford R. Myers is an award-winning career coach and President of Career Potential, LLC. He is author of the best-seller, Get The Job You Want, Even When No One's Hiring. Ford's firm helps clients take charge of their careers, create the work they love, and earn what they deserve! He has held senior consulting positions at three of the nation's largest career service firms. Ford's articles have appeared in thousands of publications and web sites, and he has been interviewed on every major television and radio network. Ford has also conducted presentations at hundreds of companies, associations and universities. Learn more at https://careerpotential.com.
Your e-mail address is safe with us! We will not share it with anyone else. See our detailed Privacy Policy.