Perpetual Career Management – Part 2
What is the difference between doing your job and managing your career? In Part 2 of this 3-part series, Ford R. Myers, Award-Winning Career Coach and Author, explains the difference and how you can successfully manage your career.
Susan Fletcher:
You mentioned several career documents. Of course, we're all familiar with the resume. How often should you update that?
Ford R. Myers:
Any time something changes in your career or job. So let's say that you get a promotion to a new title, or you just had a work anniversary – so you need to change the dates on your resume. Or let's say that you have a new accomplishment that you're very proud of. You can go into the resume, add another bullet accomplishment into your current job. Basically, the answer is – whenever it's appropriate, whenever needed.
Susan Fletcher:
OK, thanks. I think we're all familiar with letters of recommendation too, but you mentioned something called testimonials. Can you explain what testimonials are?
Ford R. Myers: Sure. Imagine that you have eight letters of recommendation. Let's say that each one of those letters has one great paragraph that really stands out from the others. You would excerpt those paragraphs and then compile them on one page so that you have essentially six to eight paragraphs in quotation marks. Each one is ascribed to the author, whether it's a coworker, an old boss, whoever it might be, and then put all this on your letterhead with your name, address, phone number, e-mail address and so forth at the top.
Now you have your testimonials page. Think of them as short endorsements. It's a quick read that any prospective employer or recruiter can look at. They can see right away that you have incredibly high credibility. That's the goal.
Susan Fletcher:
So you make this part of your career portfolio?
Ford R. Myers:
Yes.
Susan Fletcher:
Also, one of the strategies you mentioned was to take leadership roles. Well, not all of us are leaders. How can we do that if we're really either a reluctant leader or we don't feel comfortable in that role?
Ford R. Myers: Well, you don't have to be an aggressive, Type-A personality. You can be a leader in your own way. If you belong to a professional association, you can become the Secretary, or the Treasurer, or the Vice President for Programming. You don't have to be extremely visible. You don't have to be out there in front of the entire group every day, but move-up into leadership or a responsible role where you're really contributing something.
You're not just hiding in the shadows, paying your monthly dues and that's all. Let's get you actively involved. Let's get you into a situation where you're also growing your skills and your contacts by doing this volunteer work. Volunteer work like this is a great way to expand your repertoire of skills and behaviors, things that you might not get permission to do or be asked to do in your job.
Susan Fletcher:
So even though it's not paid work, it's valuable work that you can add to your credentials.
Ford R. Myers:
Right.
Susan Fletcher:
That's a great idea. You've heard of Steven Covey's "Seven Habits of Highly Effective People." One is called "sharpening the saw," where you continuously improve. This is kind of the same idea you have in a lot of your 10 Strategies. What specific things can you tell someone regarding their career, to continue growing professionally?
Ford R. Myers:
Well, the way I look at it is that no employer is going to be interested in a candidate whose intellectual capital is stale, old, worn-out. What we have to do is stay current, always learning, always growing. Courses, workshops, seminars, teleseminars, webinars, books, booklets, e-books, mentors, coaches.
There is certainly no shortage of information, of help, of educational material. Every professional, in my opinion, has an obligation and responsibility to continue growing, learning. Part of perpetual career management is always being better tomorrow than you are today, knowing more tomorrow, being more skilled, more prepared than you were yesterday. That's simply what professionals do.
Susan Fletcher:
You also suggested not just leadership roles, but giving presentations or writing articles. What types of articles? Should they be in your field of study? Should they be in your profession, or can you write about something other than that and get noticed?
Ford R. Myers:
In perpetual career management, one of the strategies is building your brand or building your expertise, your credibility, distinguishing yourself as an expert, a thought leader. One of the ways to do that, as you mentioned, is writing. You don't have to write books. You don't have to write magazine articles, even. You can write shorter items that you can post on LinkedIn or maybe submit to a website. It could be one page. It could be half a page, or it could be 20 pages. It's doesn't really matter. The most important part is actually to get your name seen, for people to see your "byline," as we used to call it. That builds your credibility and your visibility. It makes you seem more attractive as an expert or potentially as a thought leader.
Giving talks is also a great way to continually develop your career management. You don't have to give a TED talk in front of thousands of people. You can start small. Chamber of commerce, maybe a small neighborhood or a community organization that you belong to, maybe an organization has a smaller group that gets together from time to time in your area.
Getting up in front of five people is not that difficult compared to getting up in front of a hundred people, so start small. While public speaking may not be for everyone, it's just one other technique to get your name and your face out there, build your credibility, and continue your perpetual career management.
Susan Fletcher:
I know continuing your career growth is important to employers. In fact, in interviews, a lot of times they'll ask you right out, "What have you been doing lately to improve your skills?"
Ford R. Myers: That's right.
Susan Fletcher:
What are some other ways to continually improve skills? I know we mentioned taking classes. What other online resources can you name?
Ford R. Myers: Obviously, there are so many. If you were to Google computer skills, or interpersonal skills, or diversity training, or whatever it is, you'd have a whole list of learning opportunities, just in your own community. I would say just look it up. You'll find it. Then make a move. Be bold. Try something new. Learn something new!
TAKE THE NEXT STEP
Learn more at https://www.CareerPotential.com, or contact Ford directly at 1-610-649-4343 or contact@careerpotential.com.
Click here for your complimentary career consultation: https://careerpotential.com/free-career-breakthrough-session/
Click here to subscribe to the Career Potential YouTube channel:
https://www.youtube.com/channel/UCFTi0JQltxlKD6_YFAUhwYQ?sub_confirmation=1
Would you like to watch the video that is connected with this blog? Please contact Career Potential at 610-649-4343 or email us at contact@careerpotential.com for an exclusive link.
About Ford Myers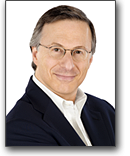 Ford R. Myers is an award-winning career coach and President of Career Potential, LLC. He is author of the best-seller, Get The Job You Want, Even When No One's Hiring. Ford's firm helps clients take charge of their careers, create the work they love, and earn what they deserve! He has held senior consulting positions at three of the nation's largest career service firms. Ford's articles have appeared in thousands of publications and web sites, and he has been interviewed on every major television and radio network. Ford has also conducted presentations at hundreds of companies, associations and universities. Learn more at https://careerpotential.com.
Your e-mail address is safe with us! We will not share it with anyone else. See our detailed Privacy Policy.