Perpetual Career Management Part 1
What is the difference between doing your job and managing your career? In Part 1 of this 3-part series, Ford R. Myers, Award-Winning Career Coach and Author, explains the difference and how you can successfully manage your career.
Susan Fletcher:
What is the difference between "doing your job" and "managing your career?"
Ford R. Myers:
Well, doing your job is very, very important. If you're working for an employer, you have to work hard, do well, meet their needs and fulfill your obligations. But the thing about jobs is that they can come and go. In other words, the employer owns the job, and you can lose it any time. Your career is yours always. No one can take your career away from you. And furthermore, a job, in my opinion, is a subset of your career, not the other way around. Too many people focus all their energies, all their attention, on the job, when really, it's just an assignment. It's just a temporary way-station in the course of your entire career.
Susan Fletcher:
You mentioned the concept of "Perpetual Career Management." Do you literally mean "perpetual" – that you have to manage your career all the time and forever? That's a huge commitment.
Ford R. Myers:
Well, yes, but having a career, working, making a living is a huge commitment too. Getting married, having kids, having a family is a huge commitment. Buying a house, having a mortgage is a huge commitment. This is all part of the life we live, and if you're going to be a working professional, you have to face up to this commitment that you're going to be managing your career forever, until the day you retire.
Susan Fletcher:
You also mentioned that your job is a subset of your overall career. How do I go about creating that mindset or changing that mindset, so that I will think of my jobs as little steps along the way? How do I internalize that?
Ford R. Myers:
Well, I like to think of it as an entrepreneurial mindset. For example, let's say you had a small consulting business of your own. You would have clients. Clients come, clients go. Projects come and go. But your business continues, and you're always looking for the next opportunity or the next client, right? Same with managing your career. As I said before, jobs might be great, but they all end eventually, so the entrepreneurial mindset dictates that you're always thinking about growing, being more successful, building a better future. So I think that this mindset is great, even for people who are in full-time jobs.
Susan Fletcher:
I think the Millennials already have that mindset. They stay at a job maybe two years, and then they move on. For us baby boomers, how do we go about thinking, "OK, my job's not going to last 10 years or 15 years?" How can I see myself as my own service center? What do I need to do? What are some of the daily activities to really start thinking that way?
Ford R. Myers:
Perpetual career management, as we know, means managing your career and keeping focused on your career over the long term. How do you do that specifically? There are many techniques. One strategy is to always keep your career documents up-to-date because you never know what's going to happen. Another thing is to have a clear vision of where you're going. What's your long-term career plan? Keeping your other documents current, like having testimonials or endorsements, letters of recommendation, lists of professional references, having your LinkedIn profile fully up-to-date.
These are just some of the things that you want to keep top of mind, always fresh, always new. Also, being involved in your business community outside of your job, professional associations, organizations, even volunteer work in some cases. You want to be plugged-in, connected to the greater business landscape, not just within your own silo.
Susan Fletcher:
So for example, in January, maybe I could focus on doing my documents. In February, I might focus on networking. So I do these all separately, along the way, or do I try to do them concurrently, or what's the best approach?
Ford R. Myers:
I think it's mostly concurrently, always a little bit here and there. Every week, you should be spending time on your perpetual career management and your self-marketing tools. It's very, very important to keep this top of mind and to not get lost 100% in your job. So many people are consumed with their job. They have no time for anything else, professionally speaking. This is a huge mistake. I tell my clients to block-out time in their weekly calendar for networking and for other perpetual career management activities. If you don't do that, it'll never get done.
TAKE THE NEXT STEP
Learn more at https://www.CareerPotential.com, or contact Ford directly at 1-610-649-4343 or contact@careerpotential.com.
Click here for your complimentary career consultation: https://careerpotential.com/free-career-breakthrough-session/
Click here to subscribe to the Career Potential YouTube channel:
https://www.youtube.com/channel/UCFTi0JQltxlKD6_YFAUhwYQ?sub_confirmation=1
Would you like to watch the video that is connected with this blog? Please contact Career Potential at 610-649-4343 or email us at contact@careerpotential.com for an exclusive link.
About Ford Myers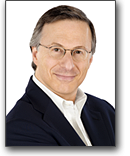 Ford R. Myers is an award-winning career coach and President of Career Potential, LLC. He is author of the best-seller, Get The Job You Want, Even When No One's Hiring. Ford's firm helps clients take charge of their careers, create the work they love, and earn what they deserve! He has held senior consulting positions at three of the nation's largest career service firms. Ford's articles have appeared in thousands of publications and web sites, and he has been interviewed on every major television and radio network. Ford has also conducted presentations at hundreds of companies, associations and universities. Learn more at https://careerpotential.com.
Your e-mail address is safe with us! We will not share it with anyone else. See our detailed Privacy Policy.