Only Five Interview Questions – Part 2 of 2
No. 2: Why do you want to work here?

This question seeks to determine if you know anything about the job and company. The goal here is to connect your talents, contributions and attributes to the employer's needs, problems and challenges. You can only do this if you've done your homework, and have gathered all the necessary research. The best way to respond is to tell several relevant Accomplishment Stories that prove you have the right kind of experience for the job.

No. 3: What's wrong with you?

Of course, the interviewer will not actually use these words. She might couch the question in more polite terms, but what she is actually trying to find out is why you're unemployed, or underemployed, or why you've had so many jobs, etc. As the candidate, you need to acknowledge these sorts of career challenges in advance; then prepare and practice your responses. Your answers must be worded in such a way that they are fully positive, and elicit the responses you desire.

No. 4: What are your salary expectations?

When it comes to "the salary question," you want the other guy to make the first move. Do thorough research in advance to determine what the likely salary range is. Make it clear that the job is not all about pay. Say that you'd be happy to discuss compensation once a mutual interest has been established, and get back to discussing your relevant accomplishments. Tell the interviewer that you want the opportunity, and that you expect the company will make a fair salary offer. This doesn't mean you will necessarily accept that offer, but it means they will have to "draw" first. Once you receive the initial offer, always negotiate up from there.

No. 5: Don't call us, we'll call you.

Take an active stance, not a passive one. Be sure to discuss "next steps" before you leave the interview. Ask the interviewer directly how your qualifications compare to those of the other candidates. Display your excitement about the job and the challenges it poses. Let the interviewer know how and when you'll be back in touch. Don't leave all the power in the hands of the interviewer; this should be a mutual decision-making process.
Since almost every interview question is a variation of the themes listed above, there's no need to worry about the hundreds of questions you MIGHT be asked. If you go into the interview focused on addressing just these five basic areas, you'll feel more confident and less overwhelmed.
The more practiced and articulate you are in responding to these five items, the better chance you'll have of landing the job. But even if you don't get the offer, you'll still be well-prepared for the NEXT interview!
To read the entire article, click here.
Click here to watch helpful career success videos!
About Ford Myers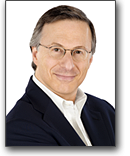 Ford R. Myers is an award-winning career coach and President of Career Potential, LLC. He is author of the best-seller, Get The Job You Want, Even When No One's Hiring. Ford's firm helps clients take charge of their careers, create the work they love, and earn what they deserve! He has held senior consulting positions at three of the nation's largest career service firms. Ford's articles have appeared in thousands of publications and web sites, and he has been interviewed on every major television and radio network. Ford has also conducted presentations at hundreds of companies, associations and universities. Learn more at https://careerpotential.com.
Your e-mail address is safe with us! We will not share it with anyone else. See our detailed Privacy Policy.