Networking: The Core of Your Job Search Part 4
Why should networking be the core of your job search? In Part 4 of this 4-part series, Ford R. Myers, Award-Winning Career Coach and Author, shares his best tips on networking and why it is the oxygen of your career!
Susan Fletcher:
All right, so we talked about group networking. Let's switch to the one-on-one networking meeting because that's very important. I know you have a process in place, how to approach this if you've never conducted one of these network or information meetings. The first step would be to set it up over the phone. Let's talk about how you would set that meeting up.
Ford R. Myers:
Well, when I work with clients, they always ask the same question, "What do I say? What do I do? I'm uncomfortable." So we give them an actual script. It's not very long, but it's very focused, it's very purposeful, it's very efficient. Whether it's by phone or by e-mail, that initial outreach is very carefully scripted. Why? Because it works. In 25+ years of doing this, we figured out what works and wasn't doesn't most of the time. So it makes clients feel more comfortable and confident, knowing that they have a script in front of them. So that's number one.
Number two, send the Professional Biography to the person ahead of time, so they have a chance to review it. Send them also the Networking Meeting Agenda, so they know what's going to transpire at the one-on-one networking meeting. Then, when you actually get to the networking meeting, whether it's at Starbucks or at their office or wherever, you're actually going to bring copies of these documents with you, a copy of the Biography for you, a copy of the Biography for them, a copy of the Networking Meeting Agenda for them, and a copy for you, and so on.
So it's very carefully planned, very well thought-out.
Susan Fletcher:
Now these folks who you're meeting with, won't they feel pressured that they have to get you a job? And how do you avoid having them feel that way?
Ford R. Myers:
That's a very interesting idea, and the concept here is called decompressing. Decompressing means what? Take the pressure off. We don't want the other person thinking, "Oh, now I'm on the spot. I'm under pressure. I have to help this person. I've got to get them a job." We do exactly the opposite. One of the first things we say in the networking meeting is, "Susan, I'm not asking you for a job. I don't even expect you to know of any jobs that might be appropriate for me. I'm not here for that reason. I'm here instead to get your feedback, your guidance, your input, and perhaps some referrals so that I can continue expanding my contact network. Would that be all right?"
What happens then is that the person takes a deep breath and they relax. They feel more at ease. You've taken the pressure off.
Susan Fletcher:
Them what questions would you ask if you're not there looking for a job? What are you looking to get? What are you looking for from the other person?
Ford R. Myers:
As I said, you're getting guidance, feedback, input, maybe some referrals. Now, the way we structure this is that you will show them your one-page Professional Biography, and you'll go over it with them in detail. You will ask them to look at each paragraph and give you their input. Do they like it? Does it read well? Anything they would change? Anything they would take out? Is it clear? These are very important questions because these people can give you free, very valuable advice, and you might wind-up editing your document based on their suggestions.
Similarly, on the Networking Meeting Agenda form, it has things on it such as, "How may I be of help to you," meaning you're turning the table around and asking the other person how you can be of service to them. You're talking about your background briefly. You're talking about what happened most recently, in other words, why are you out of work? At the end of the agenda, we're actually assigning the "to-dos," the mutual responsibilities. If, for example, you promised to send an article to the other person because you think they'd be interested in it, well, we write that down on the bottom of the sheet, where we actually have the follow-up steps.
If the other person makes a promise like, "I'll get you in touch with John Smith, but he's out of town, so I'll call him on Monday." OK, we write that down at the bottom of the agenda form so that we both know what's expected, and we even assign completion dates to each task. This might sound like a lot, and this does call for you, as the candidate, to be fairly directive in your approach. But after a client practices this, after they go through this a couple of times, they do get comfortable with it.
Susan Fletcher:
So the candidate is gaining information about his or her field. They're getting great feedback, and also referrals, other people who can help them.
Ford R. Myers:
Yes, and also going over those companies. Which companies are great? Which companies are not so great? What are your thoughts and impressions about these companies? Do you know anybody who works at this company? Is there anybody there I can contact, and may I use your name? It's very structured.
Susan Fletcher:
Again, you said that networking is the core of one's job search. What percentage of jobs are found through networking, would you say?
Ford R. Myers:
In this day and age, I would say at least 85% of decent-level jobs are found through networking. Similarly, when you're out doing a job search, looking for a new opportunity, I believe that more than 85% of your time should be spent on networking.
Susan Fletcher:
But to me, it seems as though most people are sitting in front of their computers answering online job postings.
Ford R. Myers:
It's a problem!
Susan Fletcher:
That brings to mind, LinkedIn is a form of networking. Which is better? To spend time on LinkedIn or to be face-to-face in these one-on-one networking meetings?
Ford R. Myers:
The answer is YES.
Susan Fletcher: The answer is YES? OK.
Ford R. Myers:
Both kinds of networking are very important. LinkedIn is a fabulous tool. It can really explode your network, right? Nobody's arguing with that. However, there is still no replacement, no substitute, for one-on-one networking meetings. It could be in person or it could be on Skype or Zoom, or it could be by telephone. But it's one-to-one, really connecting person-to-person. If you're using LinkedIn, that's great, but I think it's in the service of developing one-on-one networking connections.
Susan Fletcher: OK, so use LinkedIn in conjunction with meeting one-on-one.
Ford R. Myers:
Yes!
Susan Fletcher:
If you could pick one thing, what is the most important item to remember when networking?
Ford R. Myers:
I would say that it's not all about you. Give as much as you take. Show-up with the spirit of generosity. Make sure you achieve that bar that I mentioned before. Be sure the other person leaves with the same level of gratitude and value as you may have gotten from the networking meeting. If you do this, your networking meetings will be much, much more effective and successful.
TAKE THE NEXT STEP
Learn more at https://www.CareerPotential.com, or contact Ford directly at 1-610-649-4343 or contact@careerpotential.com.
Click here for your complimentary career consultation: https://careerpotential.com/free-career-breakthrough-session/
Click here to subscribe to the Career Potential YouTube channel:
https://www.youtube.com/channel/UCFTi0JQltxlKD6_YFAUhwYQ?sub_confirmation=1
Would you like to watch the video that is connected with this blog? Please contact Career Potential at 610-649-4343 or email us at contact@careerpotential.com for an exclusive link.
About Ford Myers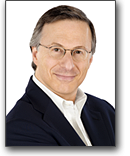 Ford R. Myers is an award-winning career coach and President of Career Potential, LLC. He is author of the best-seller, Get The Job You Want, Even When No One's Hiring. Ford's firm helps clients take charge of their careers, create the work they love, and earn what they deserve! He has held senior consulting positions at three of the nation's largest career service firms. Ford's articles have appeared in thousands of publications and web sites, and he has been interviewed on every major television and radio network. Ford has also conducted presentations at hundreds of companies, associations and universities. Learn more at https://careerpotential.com.
Your e-mail address is safe with us! We will not share it with anyone else. See our detailed Privacy Policy.