Networking: The Core of Your Job Search Part 3
Why should networking be the core of your job search? In Part 3 of this 4-part series, Ford R. Myers, Award-Winning Career Coach and Author, shares his best tips on networking and why it is the oxygen of your career!
Susan Fletcher:
Let's talk about networking in a couple of different ways. Traditionally, you think of networking as you're going to an event or a fundraiser and you're going to be meeting new people there. Let's describe how you would work a room or how you would network. What advice would you give me, to network within that environment?
Ford R. Myers:
Well, until now, we've been talking about one-on-one networking. Where you ask someone to meet you at their office or at a Starbucks.
Susan Fletcher:
OK.
Ford R. Myers:
But you're exactly right. Another whole level of networking is group networking, as you said. In that case, it's important to have a strategy before you even go into the room. What are you trying to accomplish? In most cases, you should act sort of like a butterfly, flitting around from one flower to the next. Checking it out, seeing if there's any nectar there. In other words, you're testing things out and being drawn to the best sources of information, the best sources of nourishment.
When you go into a networking group meeting, the idea is to have many, many short conversations. Just testing them out, maybe exchanging cards, talking about possibly getting together again in the near future. What you should not do, in my opinion, is get into a corner with someone and stay there 40 minutes because they seem like a really hot prospect for networking.
One goal is to leave with a stack of business cards with little notes on the back, of what they said or how to contact them, or when to contact them. In other words, leave in such a way that you have a plan. You now have 5, 10, 15 people to follow-up with and have substantive conversations, but not at the actual networking event.
Susan Fletcher:
How do you approach someone if you're standing in a room? What are some conversation starters, to approach someone, to begin?
Ford R. Myers:
Usually the word "Hello" works well.
Susan Fletcher:
Hello. OK. That's good.
Ford R. Myers:
Then you could say, "I haven't met you yet. My name is Susan. How are you?" Or, "What line of work are you in?" Or, "Gee, it's a beautiful day today." Just conversation. Just trying to be friendly. It doesn't have to be any more than that. It's just basic interpersonal skills. Later, if appropriate, you can go into more detail.
Susan Fletcher:
All right. 500 people in the room. I only have time to meet 10. How do I decide which 10 to go after?
Ford R. Myers:
Usually, pinpointing people and going after them, chasing them around the room, doesn't work very well. Believe it or not, my answer is to talk to the people you're around. As long as they seem presentable and professional, strike-up a conversation. Don't pre-judge. Now, if you happen to see someone who really stands-out, they look very successful, they look impressive, OK fine. You could try to maneuver gradually over to them and have a conversation, but don't make a habit of chasing people around the room. That's too obvious.
Susan Fletcher:
So, again, get their business cards, and I'm assuming, follow-up?
Ford R. Myers:
Follow-up is huge, by phone or e-mail. Ask them at the networking event, "May I follow up with you? It seems like we have a lot to talk about." Ask them, "How should I contact you? Do you prefer phone or e-mail? When? Are you going to be in town tomorrow or the next day?" It's really a good idea to ask these questions, put some notes on the back of their business card before you put it in your pocket.
Susan Fletcher:
OK. Then at that time, would you possibly connect with them on LinkedIn?
Ford R. Myers::
Maybe, if they mention LinkedIn. If you have a great conversation, even a brief conversation, sure. But use your own judgment. If you had only a very brief conversation and you hardly know this person at all, I would hold off on the LinkedIn part until after you have a more substantive conversation.
Susan Fletcher:
Right, build that relationship!
TAKE THE NEXT STEP
Learn more at https://www.CareerPotential.com, or contact Ford directly at 1-610-649-4343 or contact@careerpotential.com.
Click here for your complimentary career consultation: https://careerpotential.com/free-career-breakthrough-session/
Click here to subscribe to the Career Potential YouTube channel:
https://www.youtube.com/channel/UCFTi0JQltxlKD6_YFAUhwYQ?sub_confirmation=1
Would you like to watch the video that is connected with this blog? Please contact Career Potential at 610-649-4343 or email us at contact@careerpotential.com for an exclusive link.
About Ford Myers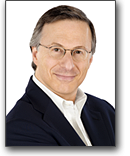 Ford R. Myers is an award-winning career coach and President of Career Potential, LLC. He is author of the best-seller, Get The Job You Want, Even When No One's Hiring. Ford's firm helps clients take charge of their careers, create the work they love, and earn what they deserve! He has held senior consulting positions at three of the nation's largest career service firms. Ford's articles have appeared in thousands of publications and web sites, and he has been interviewed on every major television and radio network. Ford has also conducted presentations at hundreds of companies, associations and universities. Learn more at https://careerpotential.com.
Your e-mail address is safe with us! We will not share it with anyone else. See our detailed Privacy Policy.