Networking: The Core of Your Job Search Part 1
Why should networking be the core of your job search? In Part 1 of this 4-part series, Ford R. Myers, Award-Winning Career Coach and Author, shares his best tips on networking and why it is the oxygen of your career!
Susan Fletcher:
Why do you consider networking the core of one's job search?
Ford R. Myers:
Well, I put it very simply. Networking equals career. No career, no networking. No networking, no career. It's like breathing. If you want to stay alive, you have to breathe. You need oxygen. If you stop breathing, you die. So oxygen is like networking. Without oxygen, you can't stay alive. Without networking, you can't have a career. It's that simple.
Susan Fletcher:
That's pretty serious stuff.
Ford R. Myers:
Yes.
Susan Fletcher:
What exactly is networking, and does it only take place at networking events and business socials?
Ford R. Myers:
I think networking is broader than that. Networking to me is "a conversation with a purpose." That's my definition of networking. It's not just random chit-chat. It's a purposeful conversation. What is the purpose? The purpose is to make some kind of a business contact or a career connection to move your career forward, or to help somebody else with their career.
Susan Fletcher:
And in networking, what types of qualities make for a good networker? Do you have to be an extrovert or someone who likes to be out amongst people?
Ford R. Myers:
I think this is a big misconception. A lot of people believe that you have to be a real extrovert, very outgoing, very gregarious, in order to be an effective networker. It's just not true. A good networker is a person, I think, who has a genuine interest in other people. A person who asks good questions, and mostly a person who listens very well. These are key ingredients to be a great networker.
Susan Fletcher:
Assume I lost my job today. How should I go about networking? Should I go out and contact everyone I know and say, "I need a job. I lost my job. Can you help me find a job?" Would that be the right approach?
Ford R. Myers:
That would be a mistake. I think what makes more sense, and what I've learned from experience, is that if you just lost your job, what you need to do mostly is just stop everything. In other words, do nothing.
You need time to process what just happened to you. You need time to regroup. You need time to establish a plan and a strategy for moving forward. So don't start sending out 500 resumes the day after you get laid-off. Instead, hold-off. The world will keep spinning. It's not an emergency. Wait until you've developed a strategy, a plan. Get your documents together, get your talking points ready. This is very, very important before you launch your search through networking.
Susan Fletcher:
So you're saying to step back and really prepare to network.
Ford R. Myers:
That's right.
Susan Fletcher:
What types of activities or exercises do I need to do in advance of going out and networking?
Ford R. Myers:
The first thing is to get your head clear. You've got to have no baggage, no leftover, raw emotions from whatever happened in your layoff. The second thing is to start preparing your documents and your talking points. In other words, what do you want to do next? Where are you going? What's your purpose? What kind of opportunity are you looking for? Where? What kind of company? Doing what? What product, what service?
You have to have clarity. Clarity is key and clarity is power. So you've got to take the time to get clear. Once you know all those things, then it's this question of establishing what I call your "portfolio of self-marketing documents." In particular with networking, there will be three primary tools. One is called your Professional Biography, the second is called your Target Company List, and the third one is called your Networking Meeting Agenda.
Susan Fletcher:
Wow, that seems like quite a bit of preparation before even contacting anyone. Aren't I going to miss out on opportunities that may be coming up if I wait to prepare these documents?
Ford R. Myers:
I think that the normal impulse is to believe that you have to act fast or you might lose opportunities. But I have found over many years of doing this work, that's not necessarily true. I often liken job positions to buses. If you miss this bus, there's always another one coming along. You'll get on the next one. It's similar with jobs.
People are taught to think that jobs are very scarce, so if I don't grab this one, I might not ever get another job again. I don't buy into that. The person who's well-prepared, professional, has "all their ducks lined-up," they can find another opportunity. Desperation, acting on impulse, is not a good idea.
TAKE THE NEXT STEP
Learn more at https://www.CareerPotential.com, or contact Ford directly at 1-610-649-1778 or contact@careerpotential.com.
Click here for your complimentary career consultation: https://careerpotential.com/free-career-breakthrough-session/
Click here to subscribe to the Career Potential YouTube channel:
https://www.youtube.com/channel/UCFTi0JQltxlKD6_YFAUhwYQ?sub_confirmation=1
Would you like to watch the video that is connected with this blog? Please contact Career Potential at 610-649-1778 or email us at contact@careerpotential.com for an exclusive link.
About Ford Myers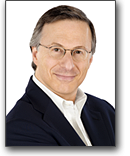 Ford R. Myers is an award-winning career coach and President of Career Potential, LLC. He is author of the best-seller, Get The Job You Want, Even When No One's Hiring. Ford's firm helps clients take charge of their careers, create the work they love, and earn what they deserve! He has held senior consulting positions at three of the nation's largest career service firms. Ford's articles have appeared in thousands of publications and web sites, and he has been interviewed on every major television and radio network. Ford has also conducted presentations at hundreds of companies, associations and universities. Learn more at https://careerpotential.com.
Your e-mail address is safe with us! We will not share it with anyone else. See our detailed Privacy Policy.