Laid Off? Downsized? Looking For A Career Change? – Part 1 of 2
Here at Career Potential, it seems like we hear about businesses merging, plants closing or production facilities moving overseas on a daily basis. These "business transitions" force out valuable employees — the very same people who often wind-up in our office seeking career help. Some of these "ex-employees" — tired of riding the corporate roller coaster — are finding professional and personal success as entrepreneurs.
There are only four paths toward business ownership: (1) Start a business "from scratch;" (2) Buy a franchise; (3) Buy a non-franchise business; (4) Become a consultant. Of these options, the most popular choice by far has been to buy a franchise.
Why Franchising is so Popular
With the increasing instability and uncertainty in Corporate America, and with a stock market that no longer offers the attractive investment opportunities it once did, franchising represents a great way to gain more control of your career and achieve your financial goals.
Business success requires going through a learning curve for the type of business you're in. With franchising, the franchisor has already gone through that process and is highly motivated to share with you everything that has been learned. Franchises succeed because the franchisor has invested the resources to truly understand the business. There is a proven formula for success ready and waiting to be adopted by the new entrepreneur. How many non-franchise, independent businesses can say that?
And, because a franchise represents a large number of units with established track records, the buyer has access to much more of the data required for sound investment decisions than would be available with a non-franchise start-up.
Being able to study the actual performance of identical business entities is invaluable! And so is the contact you'll have with other franchisees, who can provide real-world insights into what it takes to succeed in the specific business you've selected.
Primary Advantages of a Franchise Business:
The marketplace has already "tested" the franchise and found it to be successful.

Franchises have a 90%+ success rate, as compared to the extremely high failure rate for non-franchised business start-ups. (See chart, below.)

You leverage the franchisor's established brand name and reputation.

Complete training and on-going consulting are available from the franchisor.

Managerial, operational, accounting and technology systems are already in place to facilitate your success.

The franchisor has collective buying power and passes those discounts to you.

Marketing and advertising for the business are supplied by the franchisor.

Franchisors insist that you are adequately capitalized, which helps you avoid the most common reason for business failure.

On-going research and development is provided by the franchisor.

The franchisor provides expertise and guidance in researching and selecting the best location for your new business.

With a franchise, the timeframe to reach profitability is shorter than it would be with a non-franchised business.

Franchises have a vested interest in your success. If you don't succeed, the franchisor won't succeed.
Franchise Facts
44% of the American workforce said they are considering self-employment — a percentage that is almost four times higher than the number of people who are actually self-employed in the U.S. (12%), according to a March 2005 study by the world's largest career transition firm.
A 2004 study by the International Franchise Association stated that franchising is responsible for 760,000 businesses, 18 million jobs, 14% of the private sector employment, and over $500 billion in payroll!
From January, 2000 to December, 2004 the performance of the top 50 franchises increased 34.5% compared to a drop of 20.1% in the S&P 500 during the same period.
Franchise businesses currently account for 42% of all retail sales in the US.
A recent Gallup Poll of almost 1,000 franchisees found that more than 94% considered their businesses to be successful; and 75% said that they would buy their franchise again if they "had it to do over."
To read this entire article, click here.
Click here to watch helpful career success videos!
About Ford Myers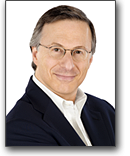 Ford R. Myers is an award-winning career coach and President of Career Potential, LLC. He is author of the best-seller, Get The Job You Want, Even When No One's Hiring. Ford's firm helps clients take charge of their careers, create the work they love, and earn what they deserve! He has held senior consulting positions at three of the nation's largest career service firms. Ford's articles have appeared in thousands of publications and web sites, and he has been interviewed on every major television and radio network. Ford has also conducted presentations at hundreds of companies, associations and universities. Learn more at https://careerpotential.com.
Your e-mail address is safe with us! We will not share it with anyone else. See our detailed Privacy Policy.